---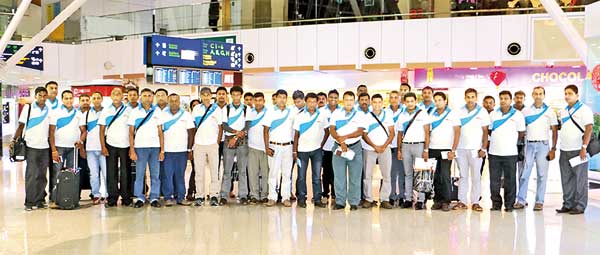 DSI Tyres made more than 150 of their dealers enjoy a luxurious four-day tour in Malaysia in line with the successful 'Reward Plus 2014' sales promotion .
With a trusted customer satisfaction of more than 3 decades in hand DSI tyres launched Reward Plus -2014 last year as a special sales promotion project focused on their beloved dealers and agents. The purpose of the project was to encourage and evaluate the dealers who were committed to supply DSI Tyre products to customers in time.
The lucky dealers who joined the Malaysian tour were able to visit Petronas Twin Towers, King's Palace, National Mosque, National Monument, Sunway Lagoon and many more picturesque and important places. In addition to that, some others received the privilege of spending a weekend in a star class hotel in Sri Lanka with all luxuries and comforts.
Adding up to the tremendous success of the previous year, DSI Tyres is going to launch a massive dealer promotion project, namely DSI Super Dealer-2015.This year the grand winners will receive a luxurious tour in Singapore and Malaysia in a superb cruise ship. Some others will be able to enjoy a Bangkok tour.
With DSI tyres , specially manufactured to suite Sri Lankan road conditions, 3wheelers and motor cycles can run more than 30000 Km. In its journey towards excellence with customer satisfaction and trust, DSI tyres has been commended and appreciated by their dealers who are always happy and satisfied with the benefits and dividends they receive.