---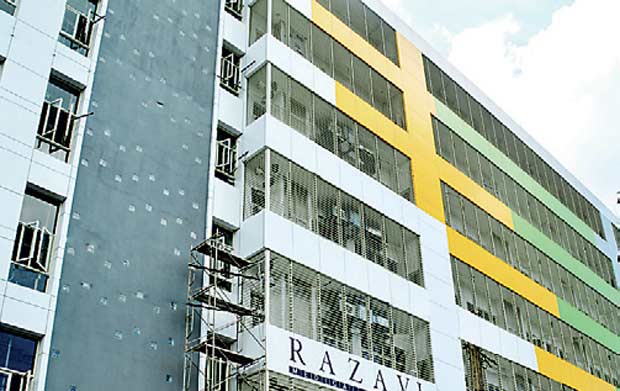 Having contented atmosphere around you especially during rainy seasons is crucial in keeping a house or a building dry, making it more comfortable to work or live in and to protect internal fixtures and fittings inside from damage as a result of excess humidity or exposure to water.

Water damage, even something simple as rain, can also cause serious damage that is detrimental to a building's structure.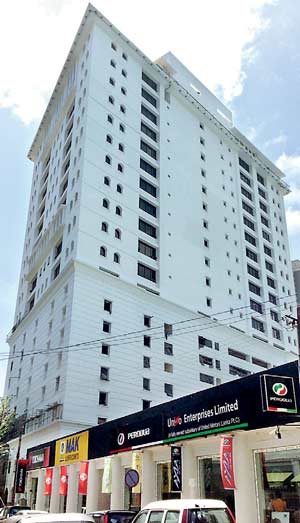 While waterproofing is less than 2 percent of construction costs, it could account for over 80 percent of future building defects. Thus, insufficient waterproofing can be a problem all year round, not just during the rainy seasons.

Waterproofing a residential or commercial building is one of the most important tasks to mitigate risk and eliminate or minimize water damage. Installing the correct waterproofing products is thus an essential precautionary measure to safeguard the roof, wall structures and even the foundation.

Ceyoka's Engineering Division has nearly two decades of experience in waterproofing and is recognised as a leader in the waterproofing industry offering specialised and engineered solutions.

"Today, customers in both residential and commercial buildings are more aware of the benefits of waterproofing and the need to safeguard their buildings. Waterproofing is a very specialized area and Ceyoka has around 20 years of experience," said Ceyoka Engineering (Pvt.) Ltd Waterproofing Division Deputy General Manager Channa Rodrigo.

"We are able to offer the highest quality services for our clients to protect their buildings, for them to last many years and be able to withstand varied weather conditions," he added.

Ceyoka has built a reputation based upon its services offering a complete solution to its clients' waterproofing needs. The company currently has over 60 on-going projects including small medium and large-scale projects both residential and commercial in scope.

Ceyoka's quality of service is also evident in its waterproofing of high-profile projects. Among the recent prestigious projects undertaken is the eight-storey 'Razavi Medical Complex', a state-of-the-art hospital complex matching international standards with a novel paradigm of healing architecture located at the National Cancer Institute, Maharagama.

Done in conjunction with Nawaloka Construction Company (Pvt.) Ltd, the main contractor for the building, Ceyoka is providing waterproofing for critical areas including the roof slab, bathrooms, basement and balcony.

In recognition of its reputation within the waterproofing industry, Ceyoka was chosen to provide its solutions for the new prestigious Parkland Building Office Complex. With professional green design concepts and cutting-edge facilities this new state-of-the-art building includes 21 stories.

Ceyoka provided waterproofing solutions for the building's roof slabs, basements, bathrooms and balconies.

In addition, Ceyoka is engaged in providing waterproofing solutions to one of the largest construction projects in the country, the JKH Waterfront project 'Cinnamon Life', an ultra-exclusive integrated resort offering office space, shopping, dining, entertainment and playing area, apartments and a five-star hotel.
To ensure the best possible waterproofing and repair supplies, Ceyoka uses reliable products from reputable international companies. Material used for both projects include 'Greenseal' products from Malaysia and Membrane from Eqypt.

Ceyoka's waterproofing products provide clients the maximum performance and the highest quality in the industry ensuring successful and sustainable solutions.