---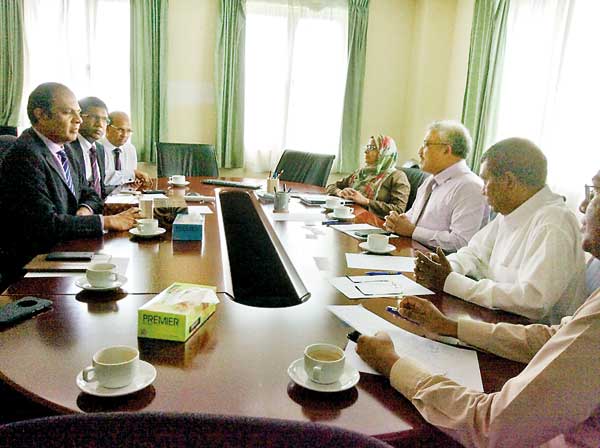 Arjuna Herath, the President of the Institute of Chartered Accountants of Sri Lanka (CA Sri Lanka) recently paid a courtesy call on Abdulla Jihad, Minister of Finance of Maldives during an official visit to Malé.
Herath who was accompanied by his Vice President Lasantha Wickremasinghe and CEO Aruna Alwis discussed matters of mutual interest in relation to the development of the accounting profession in the South Asian region with Jihad.
CA Sri Lanka is assisting the Auditor General of Maldives to develop the accountancy and auditing profession in Maldives, including offering expertise and assistance to establish a professional accountancy institute and provide necessary technical assistance to the AG's Office particularly in relation to International Financial Reporting Standards (IFRS) and International Standards on Auditing (ISA).