---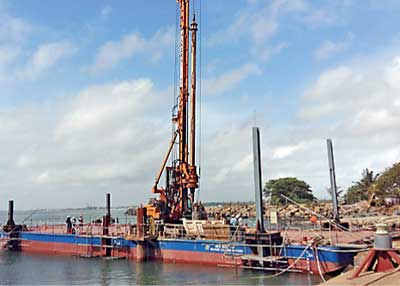 Walkers Piling (Pvt) Ltd, a subsidiary of MTD Walkers PLC, yesterday announced that they have commenced work on Sri Lanka's first sea piling project at the Mutuwal Harbour.

The piling work is being carried out to enable the installation of a state-of –the-art shiplift and transfer system at the Mutuwal Harbour.

The piling work will be carried via a purpose-built barge that allows piling work to be carried out at offshore locations.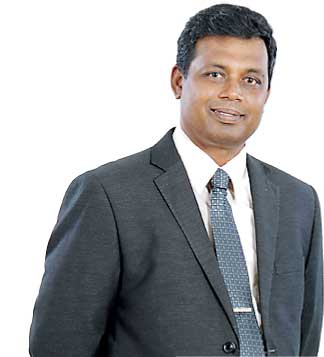 Once completed the shiplift and transfer system will allow vessels to be transported from the water to the pier to carry out required repairs. The work for this project includes the installation and testing of 124 bored cast in-situ piles of which 68 piles are allocated offshore. As the first local company engaged in offshore bored piling, Walkers Piling drew on knowledge and expertise within the organization to analyze and formulate new procedures to carry out the required work.
"The traditional boring process had to be modified to account for unstable boulders found on the seabed," said Douglas Wegiriya, General Manager of Walkers Piling (Pvt) Ltd highlighting the commitment the Walkers Piling team have in carrying out challenging projects.
He further added that he is confident that the project will be completed on time, allowing for the installation of Sri Lanka's first Shiplift and Transfer System at the Mutuwal Harbour.