---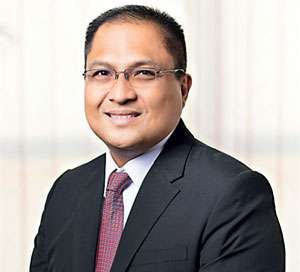 by the Lanka Monthly Digest(LMD) in the12th annual LMD Most Respected Entities in Sri Lanka rankings released recently. The ranking further ascertains the company's position as a leading global enterprise with deep local roots.

Unilever emerged as the 4th most respected business entity in Sri Lanka,overall. This marks the 10th consecutive year that the company has been ranked within the top ten. Commenting on Unilever Sri Lanka's position on its rankings, LMD notes that "Unilever Sri Lanka is recognized by its peers and stakeholders for its corporate culture".

"It is an honor to be voted amongst the most respected companies in the country and to have emerged as the highest ranked multinational yet again," said Carl Cruz, Chairman of Unilever Sri Lanka."A result of the untiring efforts of the extended Unilever Sri Lanka team, this ranking is a symbol of the strong bonds we share with the community. True to our vision of making sustainable living commonplace, we will continue to strive to grow our business, whilst reducing our environmental footprint and increasing our positive social impact."

LMD's Most Respected rankings are based on a survey conceptualized and commissioned by Lanka Monthly Digest (LMD), the leading business publication in the country and conducted by leading research firm Nielsen. This year's survey covered 800 respondents, managers and above, from listed companies, the LMD 100 (2014 / 2015) and Brands Annual (2015).
Unilever Sri Lanka is one of the biggest FMCG companies in Sri Lanka, with 29 market leading brands in categories such as Home Care, Personal Care and Foods. Established in Sri Lanka in 1938 with brands such as Sunlight, Lux and Pears. Unilever's corporate purpose is to make sustainable living commonplace, and the Unilever Sustainable Living Plan sets out to decouple the company's growth from environmental impact, while increasing its positive social impact.
The plan has three big goals that by 2020 will help improve people's health and well-being, reduce the company's environmental footprint, and enhance livelihoods across its value chain.