---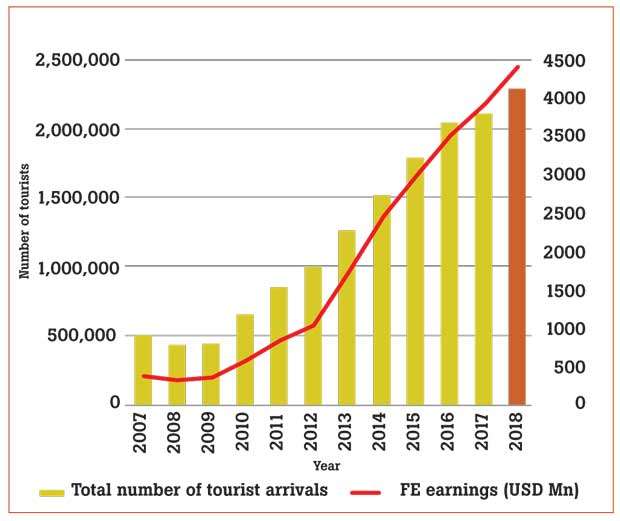 The government's revenue projection for this year from the country's booming tourism industry is US $ 4.4 billion as tourist arrivals grew 11.2 percent in the first 11 months with India, China, the UK and Germany continuing to be top source markets.
The government had originally set a US $ 4.5 billion earnings target for the industry this year.
The tourism industry earnings up to October 2018 were estimated to be US $ 3,495 million, up from US $ 3,160 million or 10.6 percent from the same period,
last year.
The cumulative tourist arrivals in the first 11 months of 2018 were little over 2.08 million, up 11.2 from a year ago.

Although the tourism authorities were originally targeting to attract three million tourists this year, it is likely that Sri Lanka would end 2018 with around 2.3 million tourists.

Tourist arrivals in 2017 hit an all-time high of 2.11 million, which represented a 3.2 percent year-on-year growth. Tourism revenues rose by a similar percentage to an all-time peak of US $ 3.63 billion.