---
Swarna Samanala Group, has introduced a new type of high energy efficient hybrid solar thermal air conditioner to Sri Lanka. A spokesman of this company stated that as there are no sensitive electronic circuits in this air conditioner, the damages caused from power surges and lightning
are minimum.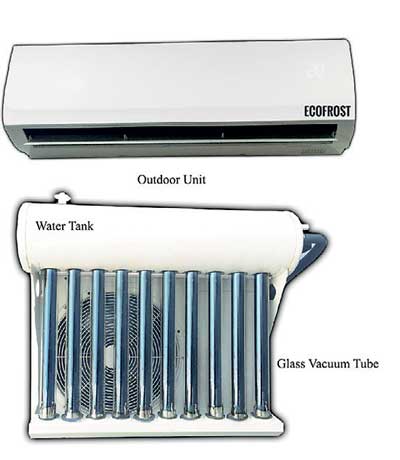 This air conditioner uses solar thermal energy to exert pressure on the environmentally friendly R410 refrigerant, acting as a natural compressor to supplement the main compressor. It will also reduce the chances of decompression which sometimes arises as the air conditioner ages.
He further stated that this air conditioner proves to be ideal in the hot climate conditions of Sri Lanka and hence could become a solution to the energy crisis experienced in our country. The Sustainable Energy Authority of Sri Lanka has extensively tested the technology and efficiency of the solar thermal air conditioner and endorsed it with a five star energy ration for its superior efficiency and performance. A copy of this report can be obtained from Swarna Samanala Group head office
in Nawala.