---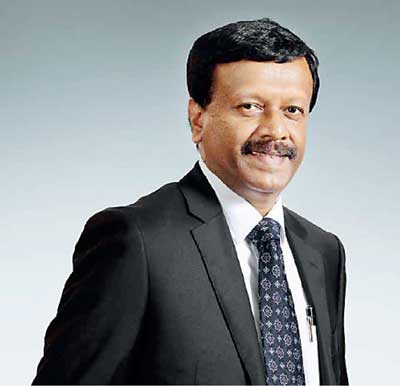 The diversified conglomerate, Lanka Orix Leasing Company PLC (LOLC) increased its net profit in the June quarter (1Q17) by 26 percent to Rs.2.3 billion or Rs.4.92 a share from a year ago amid strong performance originating from the group's financial services cluster, the interim results filed to the Colombo Stock Exchange showed.

Despite the group's interest expenses growing at a 75 percent year-on-year (yoy) to Rs.6.7 billion, the group reported a net interest income of Rs.5.1 billion, up 18 percent yoy, amid interest income growing at a strong 45 percent yoy to Rs.11.8 billion.

The financial services business saw its finance costs nearly doubling to Rs.7.5 billion during the 12 months to June 30, 2016, the segmental information showed. This segment posted a pre-tax profit of Rs.2.82 billion, an increase
of 23 percent yoy.
The LOLC group has interests in insurance, manufacturing, trading, plantations, renewable energy and leisure but its financial services cluster accounts for the lion's share of 82 percent of the group pre-tax profits, a statement issued by the group said. The group's financial services cluster includes, LOLC Finance PLC, Commercial Leasing and Finance PLC, BRAC Lanka Finance PLC and LOLC Micro Credit Limited.
The group in recent times stretched its financial services business to Cambodia and Myanmar through LOLC Cambodia, PRASAC Micro Finance Company in Cambodia and LOLC Myanmar. The financial services business however may have found it challenging to fund its loan growth as the group had fresh borrowings amounting to Rs.5.9 billion during the quarter.
While the deposits grew by 5.7 percent or Rs. 4.2 billion the financial services cluster gave loans and advances of Rs.11.4 billion, a growth of 7 percent.
The leases and higher purchases grew by Rs.200 million for the entire quarter. The group has an asset base of Rs.394.6 billion, an expansion of 4 percent.
LOLC plans to raise between US $ 150 million and US $ 175 million (over Rs.25 billion) in a bond listed in the Singapore Exchange (SGX) and as a precursor the group was to register a multicurrency medium term programme on SGX, a note to the financial statement said.
The group insurance business narrowed its pre-tax profit to Rs.18.1 million from Rs.59.3 million a year ago as the company experienced higher claims in the recent past.
The group manufacturing and trading segment turned a pre-tax loss of Rs.130.5 million from a profit of Rs. 101.3 million during the corresponding quarter last year.
The leisure business functioning under Browns Hotels and Resorts expanded its pre-tax losses to Rs.263.3 million from Rs.186.3 million a year ago.
LOLC operates four hotel properties in Beruwala, Dambulla, Dickwella and Pasikudah while two others in Kosgoda and Beruwala are under construction. LOLC is also among the players who have bet on Maldives as they have invested in three hotel properties in the archipelago aimed at the high-end tourism sector. Meanwhile, the plantation and renewable energy segment of the group cut its pre-tax loss to Rs.14.1 million from Rs.42.7 million year earlier.
LOLC said its plantation sector companies were undergoing major restructuring processes and its crop diversification is expected to bring better financial performance.
The Nanayakkara family controlled 49.5 percent stake in LOLC group while the Orix Corporation in Japan held 30 percent as of June