---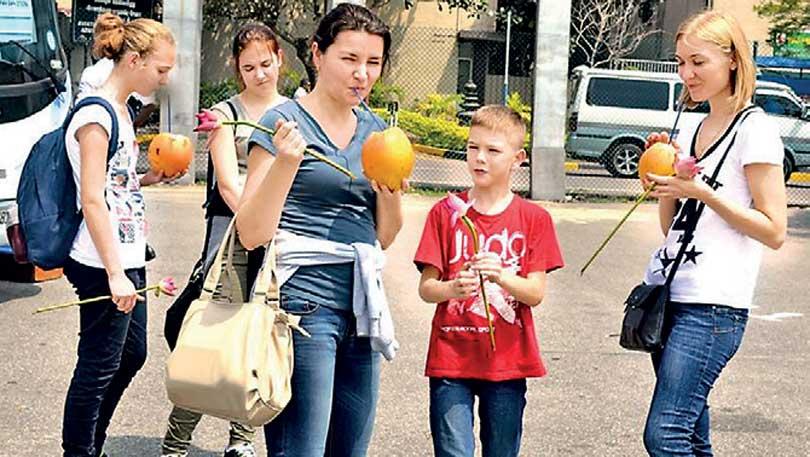 Sri Lanka's tourism earnings grew by 5.9 percent Year-on-Year (YoY) to US$ 1.39 billion in the first quarter of the year, according to Central Bank (CB) estimates.

The growth in tourist arrivals averaged to 4.6 percent in the first quarter with 740,600 foreigners travelling to the island nation. In March, the country earned US$458.6 million from tourism, up 6 percent from US$ 432.8 million a year earlier. Tourist arrivals grew moderately at 4.7 percent YoY in March to 244,328 visitors amidst a notable decline in arrivals from Northern and Western European countries.

Sri Lanka earned US$ 4.38 billion from tourism in 2018 with 2.3 million tourists visiting the country.
The government is targeting to earn a record US$4 billion from tourism this year, attracting 4 million tourists to the country. However, industry experts stress that a well-planned marketing campaign will be crucial to achieve the targets. The Ministry of Tourism Development and Christian Religious Affairs has announced that the government would launch the long-delayed, 3-year Global Tourism Promotional Campaign this June.

Meanwhile, the CB data showed the workers' remittances declining by 12.4 percent (YoY) to US$ 500.5 million in February. The cumulative the workers' remittances during first two months of the year also declined by 19 percent YoY to US$1.04 billion.

In 2018, the workers' remittances retained its position as the top foreign exchange earner for the country by bringing over US$7 billion foreign exchange to the country.