---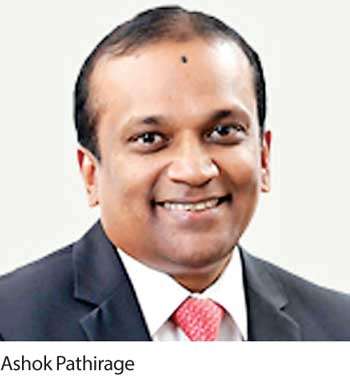 Diversified conglomerate Softlogic Holdings PLC said it will soon be opening its first modern supermarket outlet "with the launch of a truly global market experience" in Delkanda, a rapidly expanding suburb of Colombo.

A statement by Softlogic Holdings said the group is entering modern retail trade to tap into the strong potential this segment holds.

Softlogic has already established a dominant player in the retail space, leading the consumer electronics and apparel segments, while innovating in the restaurant and food business.

"This launch will herald a new chapter in the history of the retail industry in Sri Lanka. Customers can expect a truly global experience, which was not available in the country thus far," the statement noted.

Commenting on the exciting launch, Softlogic Holdings PLC Chairman/MD Ashok Pathirage said, "The rising disposable incomes and the effects of globalization are resulting in customers holding high aspirations and expectations from their retail experience and our newest offering will offer just that—an activity many consumers delight in when they travel abroad." He said customers can look forward to a comprehensive array of products under each category such as bakery, meats, dairy, grocery, homeware, lifestyle, etc. to ensure they can shop for all their daily and household needs, under one roof.

"Over the last few years, modern trade has demonstrated strident growth. Softlogic is well poised to ride to the forefront of this wave by presenting a global offering that surpasses any such place in the market presently.

In true Softlogic tradition, we expect to set new benchmarks in modern trade as we have in retail, by bringing the best of the best and top of the line products for discerning consumers in Sri Lanka," Pathirage said.
He also pointed out that the influx of tourists into Colombo also gives rise to the need for an international global experience that Softlogic is hoping to offer.
Sri Lanka's modern grocery retail sector has also seen a robust growth supported by improving incomes, rising urbanisation and changing lifestyles, which has attracted more customers from traditional grocery channels.

Penetration, however, remains low with only 15 to 18 percent of FMCG sales generated by modern grocery retail, relatively low in comparison with regional peers as per Fitch (2017).

The Softlogic group has incorporated a subsidiary named Softlogic Supermarket (Pvt.) Ltd to carry out its soon-to-be-launched supermarket operations. This fully-owned subsidiary was previously known as Softlogic Real Estate (Pvt.) Ltd.

At one point speculation was rife that Softlogic would partner a leading foreign supermarket operator to launch its supermarket business.

Sri Lanka's supermarket space is currently dominated by Cargills, Keells and the Richard Pieris group.

A distant fourth player would be the supermarket chain operated by the Laugfs group.

The state also has a hand in the business with Sathosa stores, which focus on low-income earning consumers.

Independent food retail chain, SPAR International, last year granted the licence to Ceylon Biscuits Limited—the manufacturer of Munchee biscuits—to operate the SPAR brand as SPAR Sri Lanka is a joint venture with SPAR Group Ltd South Africa.

SPAR Sri Lanka has announced plans to open 20 SPAR supermarkets within a five-year period.

Meanwhile, the John Keells group has also announced its plan to set up 80 more new Keells supermarket outlets in FY19 and FY20.

The Softlogic group has business interests in retail, healthcare, financial services, leisure, IT and automobile sectors.

A restructuring carried out in March identified four prime business verticals for the group– retail, healthcare, financial services and reclassified leisure and automobiles– as non-core segments.

The three core business verticals contribute 95 percent to the group's top line with retail, healthcare and financial services contributing 51 percent, 20 percent and 19 percent, respectively.

Meanwhile, the non-core businesses—automobile and leisure and property segments contribute 2 percent and 3 percent each.

Softlogic holds authorized distributorships for many key global brands and employs over 10,000 people in its offices located in Sri Lanka and Australia.