---
Seylan Bank PLC had turned cautious during the quarter ended March 31, 2020 (1Q20), amid the challenges expected a year ahead, as the bank reported a modest operating performance with a negative growth in new loans, the interim financial accounts released by the bank showed.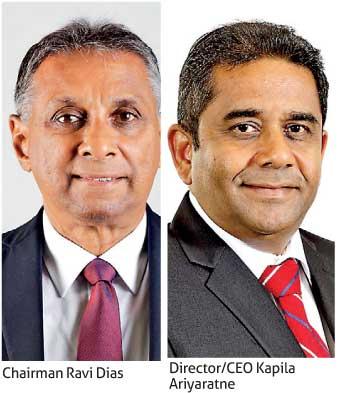 The banking group reported a net interest income of Rs.4.7 percent for the quarter under review, up 7.15 percent, with the interest income growing 0.65 percent YoY and the interest expenses declining 2.52 percent YoY.
New loans recorded a degrowth of Rs.228 million while the customer deposit base recorded a marginal growth of 1.56 percent to Rs.407 billion.

The bank's CASA ratio stood at 28 percent while the total time deposits increased slightly from 71.61 percent by end-2019 to 72.06 percent as at March 31, 2020, of the total deposit base.

The interest margin as at March 31, 2020, was 4 percent, compared to 4.20 percent three months ago.
The banking group's net fee and commission income rose 2 percent YoY to Rs.985.6 million.

The net operating income of the banking group fell little over one percent YoY to Rs.5.07 billion, as Seylan increased its provisions on possible bad loans by 89.41 percent YoY to Rs.1.1 billion.

The bank's bad loans ratio during the three months under review rose to 6.27 percent, from 5.76 percent, as at December 31, 2019.

However, the bank was able to report improved earnings for the quarter with the absence of the Nation Building Tax (NBT) and Debt Repayment Levy (DRL).

Seylan Bank reported a net profit of Rs.918.8 million for the three months under review, up 11 percent YoY.
At the end of the first quarter, the banking group's earnings per share (EPS) stood at Rs.1.82. Further, the bank recorded a return (before tax) on average assets (ROAA) of 0.98 percent and return on equity (ROE) of 7.98 percent.

The bank's net asset value per share as at March 31, 2020, was Rs.90.91, with total assets at Rs.520.7 billion.
Seylan Bank remained soundly capitalised, with the key capital adequacy ratios well above the regulatory minimum requirements and recorded 14.58 percent as the total capital ratio. LOLC Investments and Brown & Company PLC collectively own over 23 percent of the bank while Sri Lanka Insurance Corporation has a 15 percent stake. The Employees' Provident Fund also owns 9.86 percent of the issued voting shares of the bank.