---
The Hayleys group long-timer Sarath Ganegoda has been appointed as the acting Managing Director of Dipped Products PLC, a Hayleys group subsidiary, effective from July 1, 2018. Ganegoda was appointed to the board of directors of Hayleys in September 2009.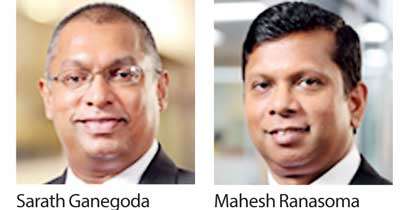 He worked for the Hayleys group between 1987 and 2002, ultimately as an Executive Director.
He rejoined Hayleys in March 2007 and has responsibility for the Strategic Business Development Unit of Hayleys PLC and the Fentons group.

He serves on the boards of Alufab PLC, Alumex PLC, Dipped Products PLC, Haycarb PLC, Hayleys Fabric PLC, Hayleys Fibre PLC, Hunas Falls Hotels PLC, Kelani Valley Plantations PLC, Regnis (Lanka) PLC, Singer (Sri Lanka) PLC, Singer Industries (Ceylon) PLC, The Kingsbury PLC and Horana Plantations PLC.
Ganegoda holds an MBA from the Postgraduate Institute of Management, University of Sri Jayewardenepura.

Ganegoda's appointment comes in the wake of the sudden resignation of Dr. Mahesh Ranasoma, who served as Dipped Products Managing Director since 2011 and his resignation from the board of Hayleys PLC, with effect from July 1, 2018.

Ranasoma was the former Country Chairman/Managing Director of Shell Gas Lanka Ltd and Shell Terminal Lanka Ltd.

He holds a First Class Honours Degree in Engineering from the University of Peradeniya, a Doctorate from Cambridge University, UK and an MBA with Distinction from Wales University, UK.

Ranasoma has also resigned from the boards of Hayleys group plantation firms, namely—Kelani Valley Plantations PLC, Talawakelle Tea Estates PLC, Mabroc Tea and Hayleys Global Beverages Ltd.