---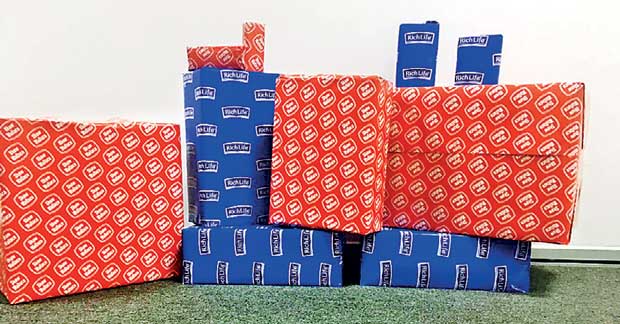 With the appetizing fragrance from the oven adding to the festive air, Renuka Foods has laid out a mouth-watering array designed to make your Christmas fare better and brighter this season. Going hand in hand with this cavalcade of delectable goodies are exciting pathways via Facebook competitions that will make the season packed with fun.
One thrilling opportunity is 'Make a wish with Richlife'. Send photos or even selfies of how you're preparing for Christmas celebrations, perhaps with the whole family joining in mixing the cake, or hanging decorations, especially on the tree - along with your wish list not exceeding Rs.100,000 in value. The winner with the best photo will experience the joy of his or her wish coming true – announced on December 27 on the Richlife Facebook page. (www.facebook.com/richlifelk)
In the 'Season's Greetings with Mr. Pop', you can opt to win one of the four fabulous 32-inch televisions offered by sending in creative greetings as a video clip. Visit www.facebook.com/mr.popsrilanka (Mr. Pop Facebook page) and find out more about how you can participate and win.
The creative cooks who have been sending in their great recipes in the past two months have been shortlisted to be featured in the Rainers Facebook page. The link is (www.facebook.com/Rainers-1649953721909193/). The luckiest winner will receive attractive baking appliances she always dreamed of owning, just in time for Christmas.
Good cooks with lots of delicious ideas are invited to send in their recipes done as a short-short video clip featuring Captain branded Jack Mackerel, Tuna Chunks, Tuna Spreads or Soya. The best among them will be aired in the 'Culinary Showtime' on Captain Facebook page (www.facebook.com/Captain). The closing date for this exciting competition is in early January – something to look forward to when the season comes to a close.