---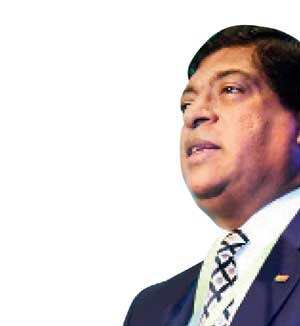 By Chandeepa Wettasinghe
The presidential approval has been given to start installing the scandal-ridden Customs Department scanning machines within three months, which will bring in over US $ 700 million more in annual Customs revenue to the government coffers, the country's Finance Minister said.

"The president has just approved the scanning equipment that are to be brought in, which is sometimes opposed by many who are working in it (Sri Lanka Customs)," Ravi Karunanayake said this week at Sri Lanka Economic Summit 2016.

Customs officials have been publicly opposing the move, alleging that automation of Customs checks would allow cronies with political influence to game the system
even more easily.
nstriction at the Customs Department, as an official government statement had said that the new system will be operated by the private sector to improve the efficiency and productivity of Sri Lanka Customs and to maintain the equipment.
"One thousand two hundred can't squander the future of 23 million people of this country. We thought that is the best way revenue can come through on a cleaner basis. We are successful and within the next two to three months we will see the success of that coming," Karunanayake said.
He noted that Customs revenue, which contributes 58 percent to government revenue, could nearly double to Rs.1.5 trillion with the help of the scanning equipment.
"A potential of Rs.1,500 billion can be collected, but we only collect Rs.800 billion. That's why the sophistication comes in," he added.
Several sources have alleged that the cargo scanning facility would be located in a property of an individual connected to the government. However, Karunanayake recently said that it would be located within a Sri Lanka Ports Authority property.

Meanwhile, Karunanayake pledged that some anomalies persistent in Customs revenue collection, such as the undervaluation of vehicles, would be addressed.
According to the government data, Customs revenue had increased to Rs.714 billion in 2015, a 25 percent increase year-on-year.

Income tax and excise duty collection had also seen a significant improvement following the current regime coming to power last year.