---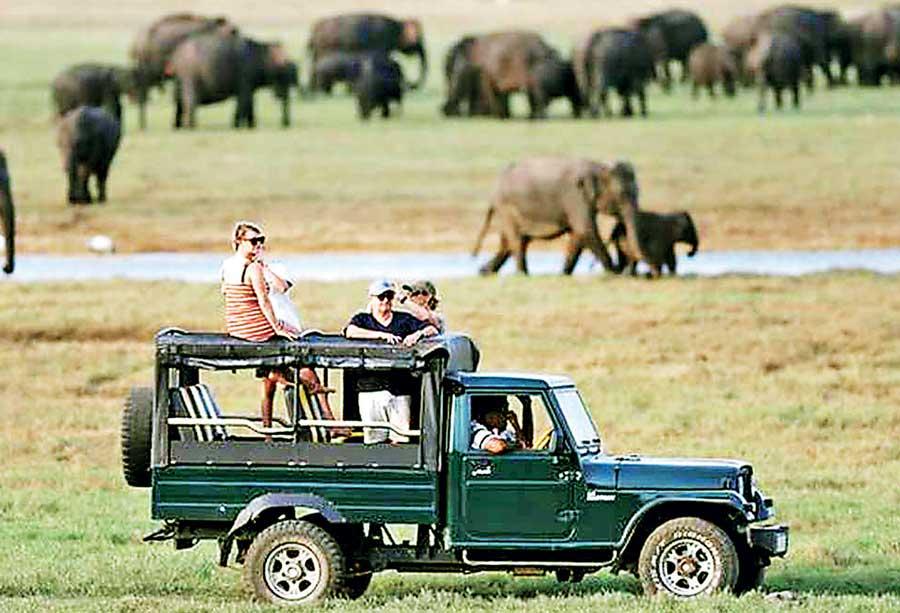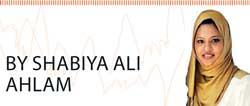 Sri Lanka's peace dividend that was taken for granted didn't last long. As the country geared up to celebrate a decade since the end of the 30-year ethnic war came the Easter attacks that shook the nation.

The series of well-planned incidents that was prior warned but ignored, was the least expected. The least expected also was the economic repercussion that followed just days after the horrific events.

While the raw sentiments led to directly attack the economic establishments of the minority group of the country, who shared the faith of those who carried out the terror attacks that claimed over 300 lives, not much concern was given to that fact that the world today is interconnected and every action and reaction reaches the global audience within seconds, thanks to the fast-growing social media.

Almost overnight, the country's economic activities came to a standstill. Taking a giant's club blow were the tourism and construction sectors that were well on their track to reach greater heights.

Although revival and damage control remain the need of the hour, the business community has observed a mismatch between what the relevant state authorities are putting out as solutions and what the industries actually need.

However, failing to understand what businesses want is not a new problem for Sri Lanka, according to former Chamber of Construction Industry (CCI) President, architect and planner Dr. Surath Wickramasinghe.

"Sri Lanka has always had a vacuum between the thinking of the policymakers and creators of trailblazing concepts for rapid changes to match the advances that have happened globally in education and technology," he said during a discussion with Mirror Business recently.

He stressed that at a time the country is facing economic, political and social issues, it is the appropriate moment to boost the mood of the people with innovative ideas by providing the climate for the economy to take off, as such ideas will invigorate the current stagnation.

In an effort to help restart the economy, Dr. Wickramasinghe proposes a number of ideas, which he considers vital for the relevant authorities to take into account and take the necessary actions, as such are long overdue.

Urgency to promote tourism, commercial travel
Sri Lanka is home to a plethora of tourism hotspots, no doubt but a common concern expressed by both local and foreign travellers is that getting from one destination to another can be daunting in most instances.

Due to high road traffic, a trip from the Western to Central Province would typically take about four hours, whereas to the Northern Province it would be around 10-11 hours, at least. Tourists visiting the country for limited number of days cannot afford to spend a bulk of their time travelling, as not much is then left to explore in the island nation.

In this context, Dr. Wickramasinghe observed that currently there is an impasse between the Transport and Civil Aviation Ministry, Sri Lanka Air Force (Defence Ministry) and Finance Ministry. Thus, a decision must be taken by the prime minister and Cabinet to immediately resolve this "bottleneck", he said.

"This will pave the way for Sri Lanka Air Force and the private sector, local or foreign, to commence internal air travel between strategic locations for tourism/business/trade/administration and for the public.

"At the outset, the urgent priority is to connect the North, East and Sigiriya or Anuradhapura from Colombo (Ratmalana Airport). Its current unmet demand at affordable cost will result in a fallout to boost the economy and the rapid development of the country," stressed Dr. Wickramasinghe.

Domestic airport at BIA
Sri Lanka's current need is to better grasp the intricacies of the investment climate. Its stakeholders, whether domestic or foreign, have standards which define their confidence to invest, with all other factors being equal.

According to Dr. Wickramasinghe, if Sri Lanka as a nation is to leapfrog in its economic and tourism development, the basics of 'time' have to be an integral part of policymaking.
In most capitals of developed countries, an airstrip is available for the convenience of intercity air travel. Also, for foreign tourists, immediate connections are provided to reach different destinations within the country, immediately after disembarkation.

"In Sri Lanka, it should be from a domestic airport linked to the main Colombo airport. This is lacking in Sri Lanka," he opined.

Consequently, he pointed out that the North and East in particular, do not attract the tourist traffic. Therefore, the mindset of policymakers must visualise the way forward with air travel to trigger a wave of rapid change by coupling the engagement of investment with air transport, using the existing network of domestic airports in Palaly, China Bay, Koggala, Weerawila, Sigiriya, Anuradhapura, Ampara, Mattala and Ratmalana, as the infrastructure is already in place.

However, at the outset, the urgency is to connect the North and East in particular and Sigiriya or Anuradhapura from Colombo (Ratmalana), he stressed.

Similar to what is facilitated by countries such as India, the UAE and many more, Dr. Wickramasinghe said that action should also be taken to provide a domestic airport connected to Bandaranaike International Airport (BIA) for the convenience of tourists and commercial travellers immediately after disembarkation, to facilitate travel to locations of their choice. "If there is inadequate airport infrastructure, it is the right time to think about it with a view to providing this facility as soon as possible. It is a strategy of other Asian countries for its economies to prosper," he stressed.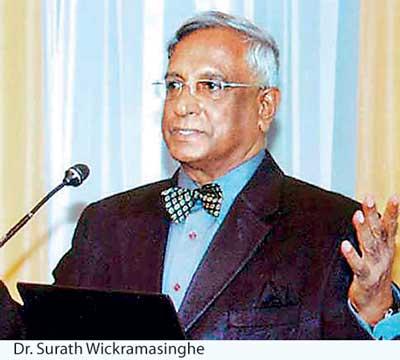 Focus on internal travel
Taking a closer look at the system adopted by regional peers, in India for instance, internal air travel is quite common and it is made highly convenient to reach places.

"Of course, India is a big country. Even in other Asian countries, like Vietnam and even in Myannmar, the intercity air travel is promoting tourism and economic development. The planes carry around 60 passengers plus a small crew and the turnover time for planes from landing to take off is between 15-20 minutes in Myannmar," pointed out Dr. Wickramasinghe.
He explained that with the busy period being between the early morning hours and again during the evening hours, the operational networking has to be worked out by experts. No doubt, economic development in the regions of Sri Lanka will accelerate if it is implemented as soon as possible.

The outlying areas of Northern and Eastern Sri Lanka, which have now been provided an 'Economic Development Framework', can only limp slowly, unless integrated with air travel, he stressed.

"Its demand can grow when timelines are considered as an integral part of development decision-making. A fallout from same will be the accompanying flow of other stakeholders, including tourists, commercial and domestic travellers. The general pricing of the fares should be studied carefully to promote intercity air travel, by not overpricing as in other Asian countries," noted Dr. Wickramasinghe.

Reforming intercity passenger rail service
The long distance intercity trains, specially the 'observation carriages' and 'reserved compartments' to the major cities, are being fully reserved in advance for days and sometime months. It was stressed that this fails to facilitate promotion of tourism or even travel by locals to different parts of Sri Lanka. Consequently, it is observed that even foreign tourists have to travel 'Third Class' standing from point to point.

"This is due to the infrequency of the trains to meet the demands. Unfortunately, action can't be taken since the existing railway infrastructure is inadequate. The simplest solution is to add more tracks to increase the capacity by supplementing the existing tracks on the Railway land reserved for such expansion," noted Dr. Wickramasinghe.

He elaborated that if the government lacks the financial resources to implement this proposal, the alternative solution is a public-private partnership arrangement with the Transport Ministry and Board of Investment could facilitate the setting up of this mechanism.

Boosting opportunities for cruise ships passengers
Recently, it was reported that the number of tourist arrivals in cruise ships has increased this year up to 11,200. To capitalise on this trend, the Tourism Ministry, along with the Ports and Shipping Ministry and the shipping agents for such trips, should organise a helicopter service to supplement the coaches from the ports, suggested the veteran.

While this could be arranged from the ports of Colombo, Hambantota and Trincomalee, the initiative would enable passengers who wish to explore Sri Lanka to be transported to places of their choice and return on the same day, he said.

"This type of service will not only boost tourism in Sri Lanka but also be a revenue source of foreign exchange to the country. The Ports and Shipping Ministry should also introduce a Duty Free Complex at these ports to market local and international products. This idea should be expedited," he said.
---
Restrict high-rise hotels, apartments on coastline
Developing high-rise hotels on the coastline of Sri Lanka should be restricted to specific locations by zoning, according to Dr. Wickramasinghe.

Failing to do so would result in investors building standalone high-rise hotels/apartments on an ad hoc basis.

He stressed that doing so would affect the Sri Lankan identity and the domestic character of the countryside would be destroyed.

"Now that Weligama, Miriisa and Galle have high-rise hotels/apartments, other high-rise projects could be permitted at these locations to create high-rise hubs. Similar hubs could be created at specific locations as necessary but stand-alone high-rise projects should not be permitted.

"The Megapolis Ministry and Tourism Ministry could zone the coastline according to their priorities," he said.