---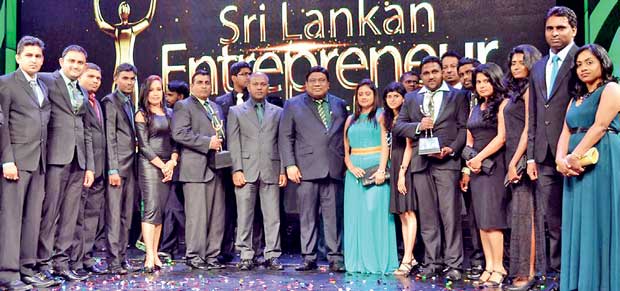 Perfect Business Solution Services (Pvt.) Ltd (PBSS), a leading business software solutions provider with presence primarily in Sri Lanka, the Maldives and Middle East, recently clinched the Gold award for Western Province and National Silver award at Entrepreneur of the Year Awards 2016, both under the Medium category.
Organised by the Federation of Chambers of Commerce of Sri Lanka (FCCISL), the awards recognizes small extra-large enterprises from across the country who play a vital role in the local economy.
PBSS Managing Director Madura Gamanayake said, "We are delighted to have been recognized and awarded with a national award at the FCCISL Entrepreneur of the Year Awards. This is a tribute to all our employees, partners and stakeholders for being with us on our journey for the last 14 years. We are growing day by day with plans to expand our offerings and also branch out to other countries and we are confident to thrive in similar achievements in the future."
The event was held under the theme 'Innovation and Sustainability for Transformation' in its 21st year. It provides a platform of recognition and opportunity to be highlighted for all the hard-work put in, overcoming all challenges in a highly competitive environment.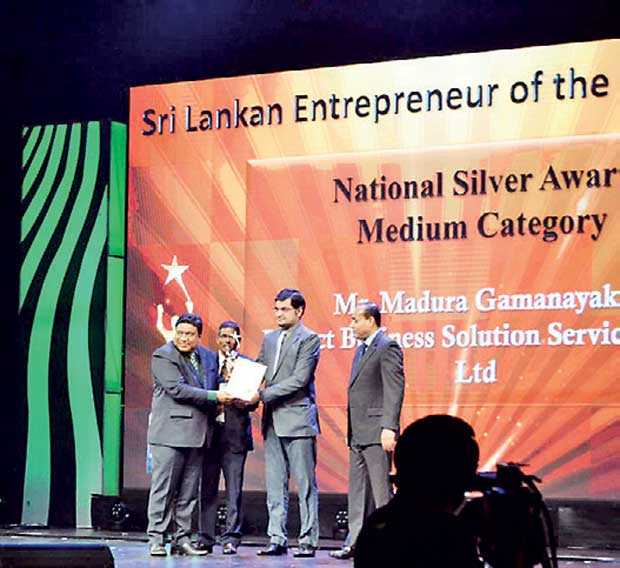 An ISO certified business organisation having their own product portfolio catering to many industry sectors, PBSS is today even stronger with the integration of Sage and SAP Business One solutions including continuous research and development in creating locally-made, world-class products.
PBSS has launched its own Sri Lankan-made 'Perfect Pay/HRM', which is an enterprise level HRM solution for small to large businesses. Its products include SAP Business One ERP, Sage Evolution ERP, Sage 50 (Peachtree), Sage My Business, POS Solutions, HRM Solutions, Payroll and TAS Solutions, various Perfect Integrations for ERP, amongst many others that caters to many industry sectors and divisions. PBSS provides industry verticals such as school management solutions, service manager & work shop management, advanced job costing, fleet management, etc. The company also conducts training programmes and has its presence in Sri Lanka, the Middle East and Maldives.
Established in 2002, PBSS today boasts over 600 clients in Sri Lanka and globally. The company is a super platinum partner including one of the top 10 for Sage Evolution ERP having more than 110 ERP deployment in Sri Lanka and the Maldives. PBSS signed up for the SAP Business One partner with SAP and with that the company now offers two market leading ERP solutions to its clients. "SAP Business One includes all the processes need to run your entire business. Unlike niche solutions, it provides complete business management functions covering financials, sales, customers, inventory, and operations," added Gamanayake.