---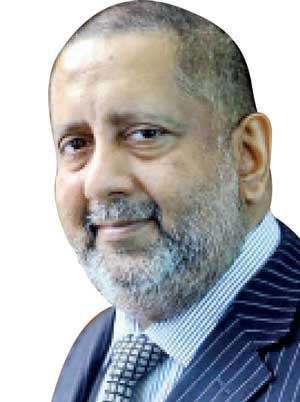 National Development Bank PLC (NDB) group saw its March quarter net profits falling by 37 percent year-on-year (yoy) to Rs. 547.5 million, with earnings per share of Rs.3.33, the interim results showed.

The net profit of the bank on a standalone basis had a sharper fall of 49 percent yoy to Rs. 797.3 million amid subdued business from core banking operations but the provisions made for possible bad loan hurt the bottom-line the most.

The bank's share closed Rs.3.90 or 2.02 percent lower at Rs.188.90 at yesterday's close.

The group net interest income rose only 4 percent yoy to Rs. 2.06 billion amid slowing demand for credit at compressing margins.
Bank's loan book grew by Rs.6.3 billion, just under 3 percent to Rs. 221.3 billion. Once only a project lender, which is now transforming itself into a fully-fledged retail bank, NDB saw its net interest margin narrowing to 2.56 percent from 2.63 percent three months ago.

The bank has a total asset base of Rs.312.3 billion, up 1 percent from December 2015.
The deposits grew 6.5 percent or by Rs.12 billion to Rs. 196.9 billion but the low cost deposit base – current and savings account (CASA) ratio – slipped to 24.1 percent from 25.6 percent in December 2015.

The provisions made for possible bad loans were Rs. 545.9 million against a reversal of Rs.64 million a year ago. The bank in statement said the provisions had been made in respect of few customers based on sound judgment and objective evidence.

The gross non-performing loan ratio edged up to 2.49 percent from 2.43 percent in December 2015.
Meanwhile, the bank made Rs.944.4 million mark-to-market loss on its 'available-for-sale' investment portfolio which mainly comprised of treasury bills and bonds. This is an increase from Rs.314 million loss made during the same quarter last year.

The net gains made from the bank's trading portfolio narrowed by 10 percent yoy to Rs.187.4 million.
The group net fee and commission income grew by 13 percent yoy to Rs. 765 million.
The total operating income grew by 7 percent yoy to Rs. 3.35 billion.
Bank's capital adequacy levels remains fairly strong where both Tier I and Tier II capital adequacy ratios were at 8.48 percent and 12.52 percent, respectively.
State-controlled private sector pension fund, the Employees' Provident Fund had 9.69 percent stake in the bank being the second largest shareholder.