---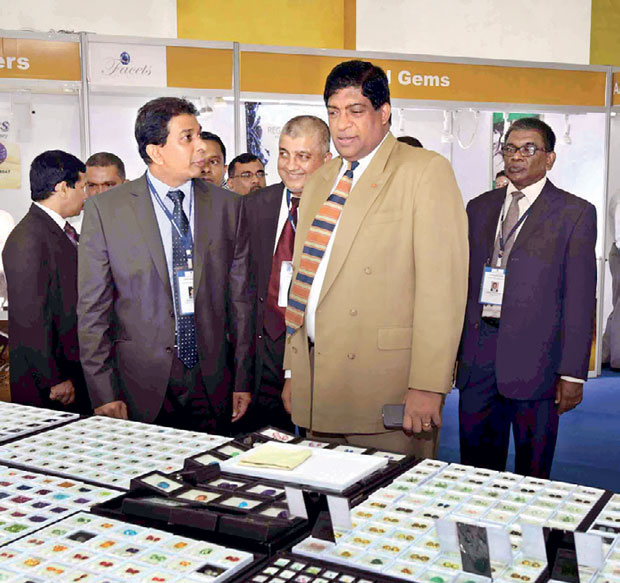 Measures will be taken to further promote the gem industry in the international market thereby earning more foreign exchange to the country, Finance Minister Ravi Karunanayake said.
The minister pointed out that the government will take action to find a global market for the rare varieties of gems of Sri Lanka.
The minister expressed these views when he arrived at the BMICH on September 4 to visit Facets Sri Lanka 2016 – the international gems and jewellery exhibition organised by the Gems and Jewellery Authority for the 26th time. The exhibition started on September 1.
The minister, who inspected the exhibition stalls, was also engaged in an informal conversation with the industry entrepreneurs and organisers. Later, addressing a media conference, the minister said that Sri Lanka has master craftsmen in the trade. He pointed out therefore, the Sri Lankan customers, who want to purchase jewellery, should no longer need to visit foreign markets to buy jewellery.
Karunanayake also stressed that the proposals and views will be discussed with the gem and jewellery businessmen to improve the local market. He said that the government is ready to extend its fullest support to develop the industry.