---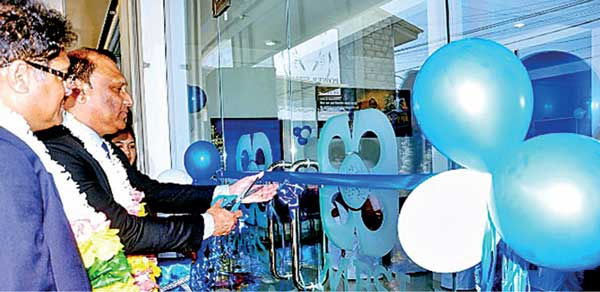 MBSL Chairman Dr. Sujeewa Lokuhewa and Chief Executive Officer T. Mutugala reopening the Kilinochchi branch
Merchant Bank of Sri Lanka & Finance PLC (MBSL) has relocated its Kilinochchi branch to a more accessible and spacious location with the objective of providing a better service to its customers and enhancing the overall customer experience.

The branch was relocated to No.30, A-9 Road, Karadipokki, Kilinochchi, recently and the branch opening hours will be from 8:30 a.m. to 5:00 p.m. during weekdays. Following the relocation of this branch, MBSL hopes to further strengthen relationships with its valuable customers, offering a broader scope of financial service solutions.

Chief Executive Officer T. Mutugala said that MBSL is looking forward to strengthening its customer service and convenience. Therefore, branch infrastructure development is utmost important. The Kilinochchi branch has been in business for the last five years and now has a large customer base. He further said that by revamping this branch, the customers will be able to further enjoy more financial transactions with MBSL.

Addressing the ceremony MBSL Chairman Dr. Sujeewa Lokuhewa said, "We have a vision to take our services to the rural masses. People in areas like Kilinochchi have many needs yet to be fulfilled. In line with the government vision of increasing the income of rural poor and eradicating poverty, we, at MBSL, are gearing up to provide our services to rural masses."

He also said, "Addressing the masses' needs are enhanced infrastructure and efficient human resources. We have focused on achieving this in a very short span."

Dr. Lokuhewa further said their vision is to develop entrepreneurs from the rural sector and take them up to top ranks of the business world. MBSL, incorporated in March 1982, is the pioneer Investment/Merchant Bank in
Sri Lanka and was quoted on the Colombo Stock Exchange in 1991. With a dedicated staff of around 850 employees working in the areas of corporate advisory and capital markets, savings, fixed deposits, leasing, corporate and retail credit, MBSL now has 49 branches and service centres in all the major cities in the country. MBSL's largest shareholder is Bank of Ceylon, the largest state-owned bank, which holds a strategic stake of 74 percent and in 2005 entered into a strategic alliance with SBI Capital Markets Limited, which is the largest investment
bank in India.