---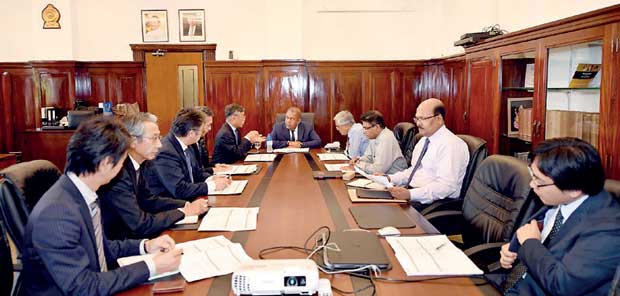 A group of Japanese industrialists requested Finance and Mass Media Minister Mangala Samaraweera to give them a fair warning before implementing the new tax system, in order to reduce exports risks.
"The Japanese delegates requested the Finance Minister to give them at least six months' notice prior to the enforcement of any tax amendments, as it might have an adverse impact on exports," a communiqué from the Finance and Mass Media Ministry said. The representatives from the Japanese Chamber of Commerce & Industry in Sri Lanka said that most of their products are being exported under forward contracts with buyers and any sudden amendment to the tax regime may affect their exports.
They outlined several issues faced by investors in Sri Lanka due to periodic changes to the tax regime.
The representatives briefed the Minister on various investment projects undertaken by the business chamber in the country and exchanged views on ease of doing business in Sri Lanka.
"Minister of Finance Mangala Samaraweera stated that since Sri Lanka intends to implement an investor and export-friendly economic policy, the government would implement tax reforms favourable to exports," the Finance and Mass Media Ministry statement added.
The delegates were accompanied by Japanese Ambassador to Sri Lanka Kenichi Suganuma.