---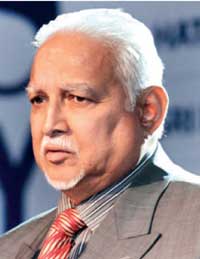 Aitken Spence PLC, the second largest leisure industry operator in Sri Lanka, called for the industry to stop competing with regional competitors and to focus on attracting high-end tourists to the country, while asking the authorities to enforce regulations stringently.

"It is important that we increase demand for destination Sri Lanka and avoid competing on price per se vis-a-vis other regional players who benefit from economies of scale and lower input costs," Aitken Spence Chairman Harry Jayawardena said.

He noted that it is crucial for the industry to work together to harness the untapped potential of the country.
Some hotels are undercutting prices, at times even below the regulated minimum price, to compete with the informal sector and hotels will lower star classifications.

Nearly 50 percent of tourists coming to Sri Lanka stay in informal accommodation. A number of these tourists prefer to spend more on authentic experiences which give a direct economic benefit to the public, instead of staying at big hotels where the trickle-down effect is much less.
Jayawardena noted that Sri Lanka should aspire to attract high-end tourists and immediately position the country according to its unique selling proposition.

"It is essential that such a destination marketing campaign is a strategic and cohesive integrated communications campaign spearheaded at a national level rather than left to individual stakeholders," he said.

However, the government has yet to launch any strategic promotional campaign, and no studies have been published depicting the effectiveness of the government's past campaigns and routine promotional activities.

Many in the industry are worried that the government is continuing its 8 Experiences strategy instead of following advice given by both local and international experts to the contrary, but the government recently launched a 50 Experiences programme as well.
Meanwhile, Jayawardena said that the authorities should introduce new regulations, and enforce the current regulations strictly as well.

"Moreover, effective regulation and better implementation of existing regulations are important to ensure a more level playing field for the legitimate players who are compelled to compete with the informal sector," he said.
He added that the star classification programme should be revised to reflect evolving trends, especially in connection to sustainability.