---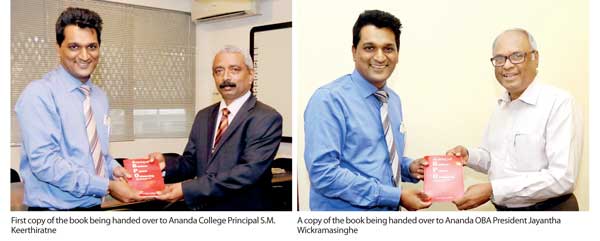 Business process outsourcing (BPO) is an important industry for Sri Lanka, where we get professional work from other countries to be serviced from here. It is an IT-enabled service sector, which is already adding much value to our economy, in terms of foreign revenue.

The first-ever book on this sector in the Sinhala language has been authored by Yasas Vishuddhi Abeywickrama. The book is titled 'Sinhalen BPO'.
The book has been published by Vijitha Yapa publishers. It explains the BPO sector in a simple language so that school children, school-leavers, young job seekers, parents as well as any other person can read and grasp what this sector is all about.

IT and BPO sectors go hand in hand. Although there is much awareness about the IT side of the industry, the BPO side of it has not been made that popular. There are many professionals already working in BPO companies, in professional areas around accounting, IT services, customer services and other functional lines. There is high potential to win more work from foreign countries, get them outsourced to Sri Lanka and service them with our talented young people from here.

However, the awareness is low, resulting in most students not picking this exciting area. This book aims to answer that challenge by educating everyone with a simple language. Especially most resources for these new sectors are in English, so the author expects that a book in Sinhala would help a broader audience.

Abeywickrama initially worked at Virtusa. Then in Australia he worked for the South Australian government and Accenture. After living in Australia for five years, in 2010, Yasas returned to Sri Lanka permanently to serve his motherland. After his return, he co-founded Lanka BPO Academy, which is Sri Lanka's first successful organisation for training people for the BPO industry. He is considered a pioneer in introducing BPO training to Sri Lanka. He is an active member of the Computer Society of Sri Lanka (CSSL), which is the apex body for IT professionals in Sri Lanka. Abeywickrama has served as Executive Council for many years and is currently Vice President.
He is a proud product of Ananda College Colombo. He was a bright student and an ardent debater during his school days. After leaving school, he served the alma mater as Secretary (2001) and subsequently as President (2002) of the Millennia Group of Ananda College. Abeywickrama then got involved with the 99 Group of Ananda College. He was Vice President of Ananda 99 Group (2011/2012) and a committee member for a number of years. He is an active member of the main OBA of Ananda College.

The book was launched recently at Ananda College Colombo by handing over the first copies to Ananda College Principal S.M. Keerthiratne and Ananda OBA President Jayantha Wickramasinghe.
The book can be bought online at http://www.vijithayapa.com/product/view/30628.