---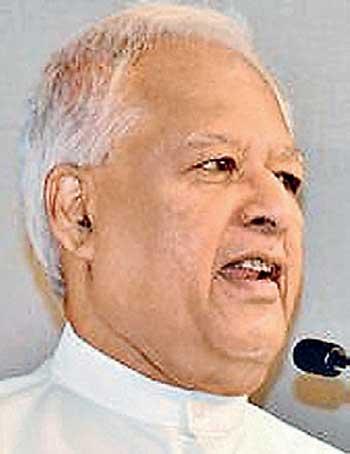 By Yohan Perera and Ajith Siriwardana
Sri Lanka's economy will suffer further if communalism is allowed to creep into the country's corporate sector, United People's Freedom Alliance (UPFA) MP Dr. Sarath Amunugama told Parliament recently.

"Rumours are being spread on various establishments such as Hemas and Brandix, which belong to Muslim entrepreneurs. It is not wise to engage in such acts as these firms contribute a lot to the country's economy," Dr. Amunugama said.

The MP also said such a situation could further dent Sri Lanka's credit rating, which was downgraded by the three major credit rating agencies in the world, following the October 26 political crisis.

"We will have to borrow funds at higher interest rates in such a situation," Dr.Amunugama said.

He said borrowing through sovereign bonds could become a difficult task if the country's rating is further downgraded.

Meanwhile, Finance Minister Mangala Samaraweera said Sri Lanka earned revenue of US$ 3 billion from the business establishments owned by Muslim entrepreneurs.

Alleging that a factory belonging to a Muslim businessman had been burnt during the recent clashes, Minister Samaraweera said Sinhalese will also suffer if Muslim business establishments are attacked and destroyed.

He pointed out that the majority of the people who are working in these establishments are Sinhalese.

Citing few examples, he said 75 percent of employees of Brandix, 80 percent of Hameedia's and Timex Garments are Sinhalese although these businesses belong to
Muslim entrepreneurs.