---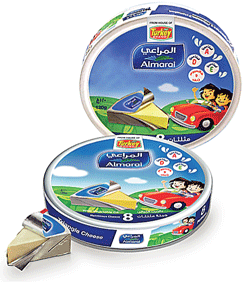 East West Marketing, a fully-owned subsidiary of Nawaloka Holdings, one of Sri Lanka's leading suppliers of FMCG and bakery products, is expanding its consumer product range with the latest addition 'Almarai' cheese.

It will serve as the sole authorized agent to distribute the world-renowned Almarai cheese brand. East West marketing has already introduced an assortment of delicious and nutritious products adhering to international quality standards including Turkey brands and Saf Yeast, which are used by the Sri Lankans with abundant confidence.

Almarai cheese known for its salubrious assurance of taste, hygiene and healthiness assists in capturing an inspiring and healthy life for anyone despite any age differences. Its unique difference from other products available in the market is characterized by its brimming taste and nutrients such as vitamins A, D and E, Calcium and Zinc.

Produced under the theme 'quality you trust', Almarai cheese has won customers' trust in many leading countries. Almarai cheese gives priority to taste and nutrition equally. East West Marketing is considerate enough to situate every import in such a milieu. This helps it substantiate itself at the zenith of the Sri Lankan market.

Almarai cheese, which comes in an enticing triangular-shaped packaging, is delivered to the customers with preserved sublime freshness at a fair price. To check originality consumers are advised to look for Turkey logo on the pack in order to avoid counterfeit products. Almarai cheese is now available in supermarkets and grocery stores islandwide.