---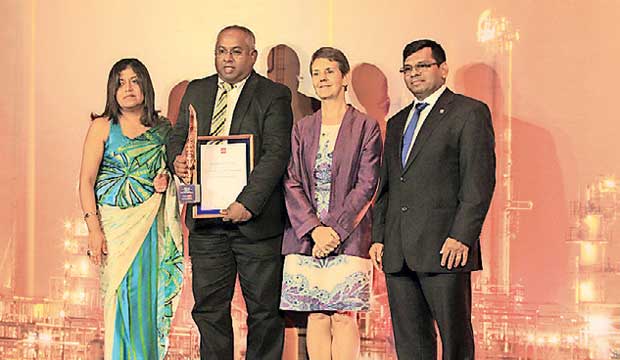 Diesel and Motor Engineering (DIMO) PLC was recognized as the runners-up at the ACCA Sustainability Reporting Awards 2016, held recently at the Cinnamon Grand Hotel.
The awards recognise Sri Lankan companies for the transparency, accountability and responsibility of action as reflected in their Sustainability Reporting. In addition, DIMO was also the winner in the 'Retail and Trading' category.
Ranjith Pandithage, Chairman of DIMO speaking on the win said, "While the pursuit of awards has never been a priority in our reporting process, we are delighted with recognition received for this year's annual report. These accolades validate our commitment to transparency and honesty in reporting both the positives and negatives of our impacts, operations and strategies.
Reporting is the last cog in a series of actions that are embedded in how we work at DIMO – cascading from our vision to corporate planning and strategy, and therein to our operations. We have over the years, formalised the practice of evaluating the value we create or deplete in every decision and action taken across the organisation; the benefits of this process – whether tangible or intangible, financial or otherwise - have been immense."
DIMO's corporate philosophy revolves around being responsible for their actions and has been among the first corporate entities in Sri Lanka to publish a Sustainability Report; in fact it won its first ACCA Award for Sustainability Reporting a decade ago in 2005.
The company was also the first company in Sri Lanka to publish an integrated report. The DIMO Annual Report for year ended 31 March 2016 under the theme 'What you see is what you get' was the company's sixth integrated report.