---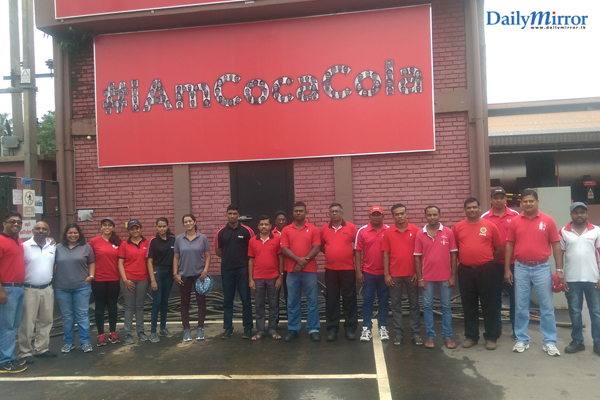 Coca-Cola Beverages Sri Lanka Ltd. joined hands with the Sri Lanka Red Cross Society - Gampaha Branch, to carry out intensive emergency disaster relief and rehabilitation activities following the severe floods which occurred in May 2017. Coca-Cola focused on the immediate needs of distribution of safe, clean water and the provision of medical camps to those left vulnerable in the Biyagama and Dompe Divisions. The emergency relief operation was mainly carried out in the flood-affected areas of Yabaraluwa, Mabima, Bollegala, Thelwatta, Ambaraluwa of Biyagama Division and Malwana, Kanukatiya, Pahala Mapitigama, Nikawela, Giridhara and Kapugoda of Dompe Division. Furthermore, in a step towards rehabilitation; facilitating the return to their daily lives, the Company engaged in cleaning all contaminated wells of the Biyagama Division, totalling 600 wells.
Echoing the disastrous effects of the floods in 2016, last month's natural disaster once again left Gampaha residents feeling vulnerable and isolated by the flood waters, while being exposed to health issues in the aftermath such as the risk of Dengue and waterborne diseases. Flooding from the nearby Kelani River caused water levels to rise 5ft in Biyagama and 3ft in Dompe (Gampaha District).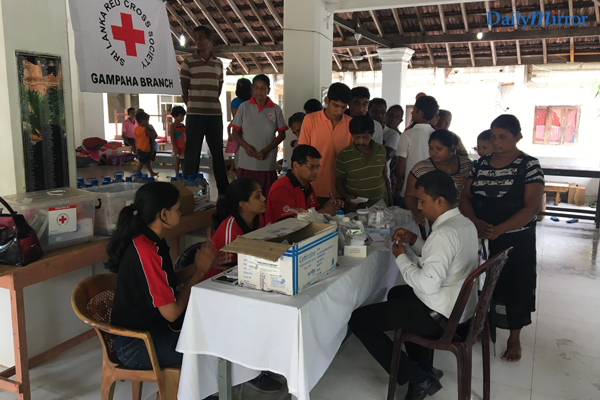 Volunteers of Biyagama and Dompe Red Cross executed the operation and technical support was provided by the relevant area Government officers; Grama Niladharis, Public Health Inspectors, Ministry of Health and Divisional Secretariats. Volunteers from Coca-Cola were active in the medical camps and in delivering water to affected families and individuals, as additional operational support on the ground in the week after the floods were of great need.

The Company ensured that distribution of over 10,000 litres of water was executed through deliveries on-foot, by trucks and by boat, to access areas isolated by the remaining flood waters. Medical camps, Mobile camps and First Aid services were conducted through 16 service events providing access for essential healthcare to 2,129 affected individuals in the first week after the flooding began. Coca-Cola is grateful to the critical support offered by Sri Lanka Red Cross Society - Gampaha Branch, the Grama Niladharis and the Public Health Inspectors of the Ministry of Health.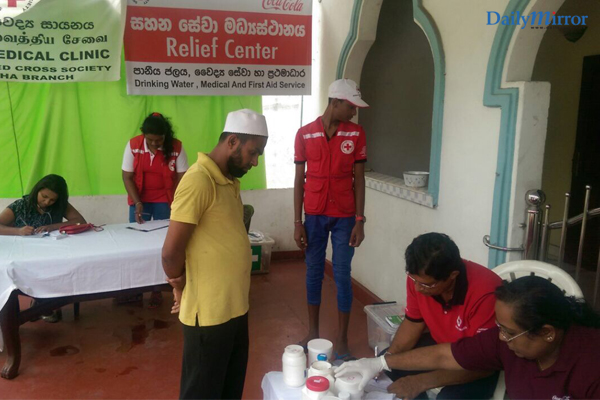 Medical Officer of Health, Biyagama, Mrs Kumari Wijesuriya said, "The recent floods in Sri Lanka caused devastating loss to life and property, leaving many communities helpless. Many areas in Biyagama were particularly badly affected and residents here needed all the possible relief and rehabilitation assistance. As a state body, we are offering every possible support to this community, however, Coca-Cola's support at this crucial time has helped ease our stretched resources. I am grateful for the company's generous support in well-cleaning activities in Biyagama, which will go a long way in supplying clean drinking water to these communities as they slowly limp back to normalcy."

In their return to their daily lives, it was working around the issue of contaminated household wells which prevented homeowners from returning to normalcy.The well-cleaning process involves the cleaning, disinfection and chlorination by professionals from Sri Lanka Red Cross Gampaha Branch. Homeowners in need were identified from the information provided by the Divisional Secretariat and requests by the Grama Niladharis of each division. In all 8 Grama Niladhari divisions, certification for each homeowner was done by the Public Health Inspectors and or Grama Niladharis, Once the process was completed, a sticker was pasted identifying the water from the cleaned wells were safe for drinking, bathing and other day-to-day activities.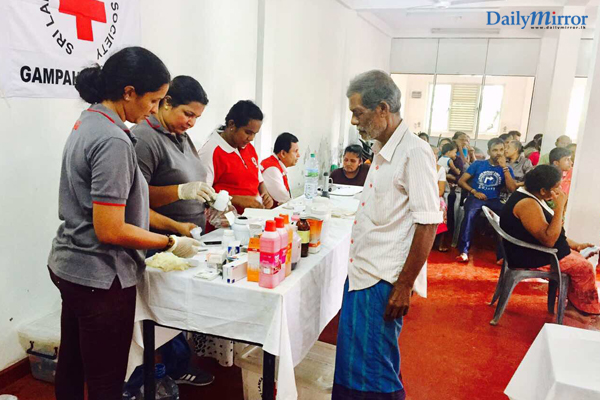 Commenting on Coca-Cola's flood relief operations, Mayank Arora, Managing Director of Coca-Cola Beverages Sri Lanka Ltd said, "Coca-Cola responded to the recent floods by providing those affected with access to water and medical camps. More importantly, as a company we are privileged to support the long-term wellbeing of the community by further ensuring access to safe, clean water by undertaking the responsibility to clean 600 wells within the local community of Biyagama. As a Company that operates on the principle of sustainable communities, communities can depend on Coca-Cola to offer tangible support in their time of need."