---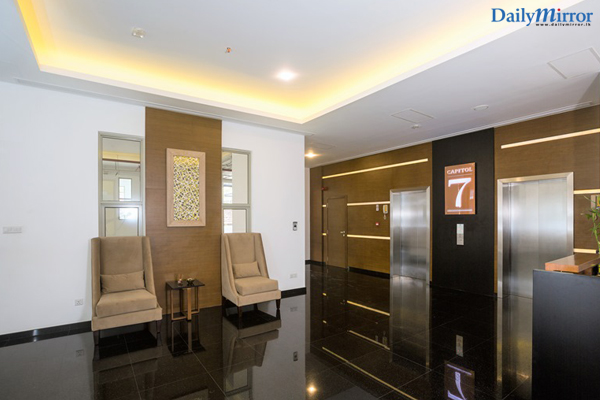 Already occupied by satisfied owners, the on time delivery of Capitol 7 once again entrenches the credentials of Capitol Developers as the foremost real estate development company in the country. Capitol 7 stands tall against Colombo's skyline as one of the high profile luxury apartment projects. A satisfied investor, Uditha Fernando, is enjoying high rentals on his Capitol 7 apartment. Here, he explains why investing in an apartment at Capitol 7 was one of the smartest investment decisions he made:

Q: Why do you claim that investing in Capitol 7 was one of your smartest investment decisions?
A: It has been undoubtedly one of the most financial savvy decisions I made because the value of the apartment has already multiplied since I booked it a year ago. Moreover, since then the rentals have also risen, so I am able to rent out my apartment for a high rental amount. I also have confidence that given the appreciation of the property in such a short time, I will be able to make a tidy profit if I decide to sell it in the future. I believe investing in a quality project such as Capitol 7 is a safer bet than any other financial investment I could have made.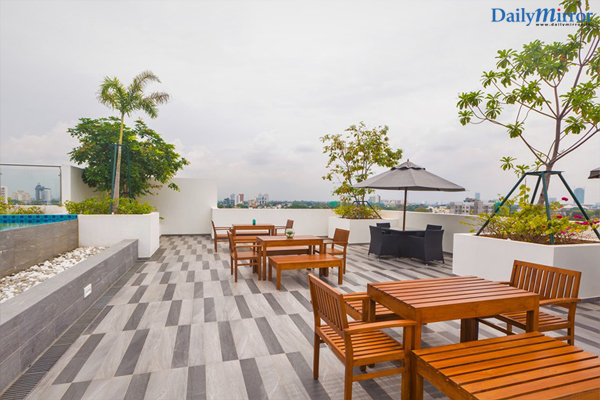 Q: What attracted you to capitol 7?
A: At the outset, the first plus point about the project that's stuck me was the developers. Capitol Developers is a well known name in the real estate industry and I knew that investing in any of their projects would hold me in good stead. My first concern was to safeguard my investment and ensure it appreciated reasonably, all of which I achieved with this investment. Moreover, the location of the property in Colombo 7 was a big attraction for me. I knew finding tenants for the apartment would not be a problem in this area since there are many leading local and international schools in the immediate vicinity. Capitol 7 is designed for contemporary living and is located in the exclusively residential area of Rosmead Place.
Q: Are the tenants of your Capitol 7 apartment also happy with the experience of living there?
A: Yes, they are thrilled with the facilities at Capitol 7 such as a gymnasium, a rooftop swimming pool and a beautifully landscaped rooftop garden that offers the most stunning vistas, simply perfect for relaxation and recreation. They especially appreciate the strong sense of community at the apartment building as most residents are like-minded professionals. The elegance of the construction and amenities makes it a great choice for families. Further, considering the power cuts taking place in the city, they are relieves to have a standby power generator.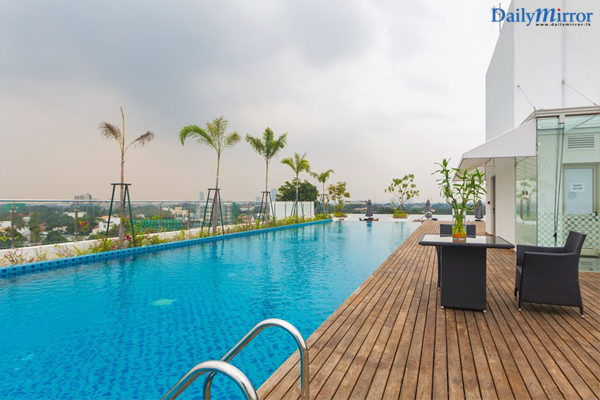 Whether as an investment or as a place to live in, Capitol 7 is the preferred choice for the happy customers who can envision a fulfilling lifestyle in its imposing structure. Capitol Developers has to its credit Capitol Residencies on Dharmapala Mawatha, HR Residencies on Havelock Rd, Capitol 7 in Rosmead Place, Capitol Elite in Horton Place and the business city hotel, Cinnamon Red. This newest project, Capitol Twin Peaks, a luxury apartment project, will feature a unique Sky Lounge, offering a magnificent view of Colombo, the Beira Lake and even the coastal line and harbour.