---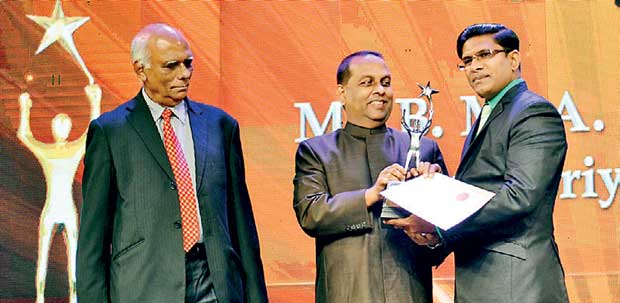 Balasooriya Hospital Chairman Priyanthalal Balasooriya received the Silver award in the Large category – Service sector (National level) and the Silver award in the Large category – Aervice sector (Provincial level) at the Sri Lankan Entrepreneur of the Year Awards ceremony organised by the Federation of Chambers of Commerce and Industry of Sri Lanka (FCCISL).
Balasooriya Hospital also received the Merit award at the Productivity Awards ceremony organised by the National Productivity Secretariat. Balasooriya received this prestigious award.
"We are dedicated to serve the people of our country with high-quality medical services and constantly strive to maintain high standards in doing so. In order to deliver this service, we have a dedicated and committed team of experts in the field," stated Balasooriya.
Balasooriya Private Hospital, registered as a private company in 2010 coming under the purview of the Board of Investment of Sri Lanka, is the leading hospital that is equipped with all the facilities of a private hospital in the North Western Province. The hospital has received many accolades and has the distinction of being ISO 9001-2008 and ISO 14001-2004 certified.