---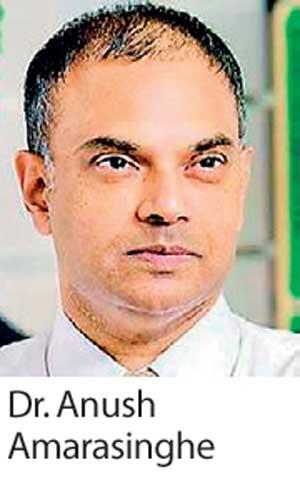 BPPL Holdings PLC, the maker of brushes and yarn using recycled plastic said the company is currently witnessing a moderation in customer orders from North America and Europe, but confided that such a slowdown could be well offset by higher revenues from the recently expanded filament extrusion and yarn operations.

"We are seeing a moderation in customer orders since July'19 especially from retail clients in North America and Europe," BPPL Holdings CEO Dr. Anush Amarasinghe said in an earnings release.

"We are close to being awarded large commercial orders, with yarn deliveries targeted for the Autumn/Winter 2020 buying season, for which yarn production would commence in the third quarter of the current financial year," he added.

BPPL manufactures brushwork and cleaning products for both professional and household use and supplies to export markets through major distributors and retailers of cleaning tools worldwide.
The company recently diversified into synthetic filament extrusion and polyester yarn production, catering to both domestic and overseas customers.

For the most recent quarter ended in September 30, 2019 (2Q20), the BPPL group reported earnings of 34 cents a share or Rs.103.4 million compared to 27 cents a share or Rs.82.2 million reported for the same period last year.

A tax reversal of Rs.9.2 million supported the earnings.

The revenues rose by 3.3 percent year-on-year (YoY) to Rs.698.8 million during the 3 months.

For the six months ended in September 30, the group reported earnings of 66 cents a share or Rs.201.9 million compared to 53 cents a share or Rs.162.1 million in total earnings.
The revenue for the period was Rs.1.34 billion up 6.3 percent YoY.

The revenue did not include the income from the new recycled polyester yarn operations as these were related to trials conducted for several new customers.
The company's share ended gaining 20 cents or 1.69 percent yesterday to close at Rs.12.00.

In July, a fire destroyed one warehouse and damaged another and as a result the company had to write off assets worth Rs.144 million.

"Significant levels of timber and mop raw material inventory, partially completed brushes, a mop making machine, a brush making machine, two plastic back making machines and some wood working machinery were completely destroyed. Several other machines were restored through repairs and are now functional.

"We are currently in the process of finalizing our insurance claim, a process we expect to conclude prior to the end of the current financial year,"
Dr. Amarasinghe said.

The company has so far received an advance insurance payment of Rs.100 million.

BPPL parent, Infinity Capital Private Limited holds 50.31 percent stake in the company while LOLC Investments Limited and Hirdaramani Investments Holdings Private Limited hold 26.25 percent and 13.44 percent stake respectively being the company's second and third largest shareholders.