---
Powdered turmeric sold at Rs.5000/Kg despite MRP capped at Rs.750/Kg
SAPPTA calls for supportive govt. interventions
Stresses need for encouragement from Agri Dept. to boost local production
Retailers say turmeric won't be available in the immediate future
By ShabiyaAhlam
Sri Lanka is currently facing a massive shortage in turmeric in the country leading traders to sell the processed spice via informal channels at prices that are over five fold higher than the government imposed maximum retail price (MRP).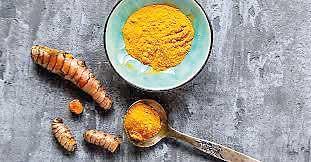 Speaking to Mirror Business yesterday, Spices and Allied Products Producers and Traders Association (SAPPTA) President Chairman Vernon Abeyratne said the local production is by no means enough to meet the country's current consumption.

"Production and processing were hampered during the lockdown, and with a ban imposed on turmeric imports the local production is not enough to meet the country's demand as of now,"
said Abeyratne.

He cautioned that with the demand of turmeric having further increased following the Covid-19 outbreak due to its medicinal properties, urgent intervention is required by the government to ensure the availability.

Sri Lanka currently has a requirement of approximately 400,000 kilograms of turmeric for local consumption.
In April, the government issued a gazette notification imposing a MRP of Rs. 750 for a kilogram of powdered turmeric, however, due to shortages in the retail space, traders are selling a kilogram of powdered turmeric for Rs.5000."This is exorbitant!" asserted Abeyratne.

According to the SAPPTA chief, the immediate measure that should be taken to address the shortage is to allow imports that would pave the way for a steady supply of turmeric in the country for reasonable prices. Meanwhile, he also stressed that measures should be taken to increase local production.

"Increase in local production is mandatory, but it cannot be done overnight. The Agriculture Department must encourage local production by extending necessary support, so that there is an interest to grow this spice (turmeric)," said Abeyratne.

When Mirror Business got in touch with a few leading spice manufacturers and distributors, it was shared that there has been a shortage of turmeric for about three months and it is unlikely the spice will be made available on retail shelves in the immediate future.

During the height of the pandemic in April, traders called on the government to relax the import restriction that was imposed to boost local production.

The Essential Food Commodities Importers and Traders Association warned back then that the restriction would result in a shortage in the market.

Prior to the import ban, the price per kilo of turmeric stood at Rs. 325 with an import tax of Rs.102.

Turmeric is grown in wet and intermediate zones of Sri Lanka as a mono-crop and an intercrop under coconut. Major growing districts are Kurunegala, Gampaha, Kalutara, Kandy Matale and Ampara districts.