---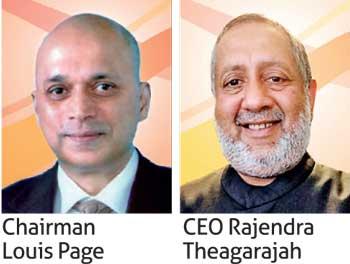 Close to five years in business, Cargills Bank has formally begun work towards a listing on the Colombo Stock Exchange (CSE) next year.

"Work towards listing the bank on the Colombo Stock Exchange has commenced and is scheduled to reach completion in 2020.

"In preparation for this major milestone, Cargills Bank has set an extremely high standard for itself in terms of governance, risk management and regulatory compliance," said Cargills Bank Chairman Louis Page in the firm's latest annual report.

Fitch Ratings in October issued a BB rating on the lender in a first time rating with a Stable outlook.

Cargills Bank is pursuing a conservative business model around its widespread retail chain numbering close to 400 outlets and banks on its existing supply chain to build market share in a tough market place.

The bank reported earnings of 14 cents a share or Rs.122.8 million for the financial year ended December 31, 2018 (FY18), compared to 58 cents a share or Rs.512.9 million in 2017.
The bank's 2017 profit contained a one-off capital gain from the sale of its licensed finance company to Dialog Axiata PLC in September for little over Rs.1 billion, which resulted in a gain of Rs.480.7 million.
The earnings of the bank on an adjusted basis for FY18 were up 20 percent from Rs.102 million.

The bank's assets however grew by just 4 percent year-on-year (YoY) to Rs.33.8 billion.

The loans and advances recorded a 15 percent growth. But on absolute basis, the growth was Rs.3.1 billion, which is inadequate for a bank of its size.
Cargills Bank finished the FY18 with a loan book of Rs.23.9 billion. The deposits grew by Rs. 1.1 billion to Rs. 19.9 billion.

The bank has a gross non-performing loans ratio of 6.04 percent, up from 3.55 percent in 2017.

Cargills Bank operates with 380 plus access points spread across the Cargills Food City supermarket chain and 19 branches.

"A crucial component in this vision is Cargills Bank's agency banking model implemented through the Cargills Food City network, essentially re-purposing the existing and its strongly distributed network to massively extend the reach of the bank island-wide," Cargills Bank CEO Rajendra Theagarajah said.

Cargills Ceylon PLC and its parent CT Holdings PLC together holds 65 percent in Cargills Bank Limited while the Employees' Provident Fund holds 4.98 percent stake in the bank being the second largest shareholder after the promoters.