---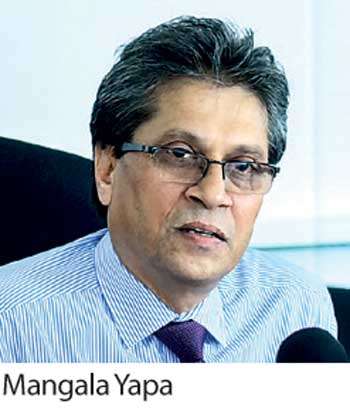 By Nishel Fernando
The Board of Investment (BOI) has terminated the agreement with World Capital Centre (WCC) to build the Asia's tallest building in Colombo with a US$ 2.4 billion investment.

The Technical Advisor to the Minister of Development Strategies & International Trade and BOI Director Mangala Yapa at a recent press conference said the BOI had only granted the mixed development project in principal.

WCC officials at a press conference last year claimed that Al Aman Group was the parent company of WCC, which is a registered company in Sri Lanka.

However they failed to show any track record or financial records of its parent company, which claimed to be an internationally-recognised company.

According to the BOI agreement, WCC had to bring in US$ 200 million in funding before end-December 2017.

However, Yapa told Mirror Business that Al Aman Group has failed to bring the agreed investment, and hence BOI had revoked the agreement
last month.
The proposed project was to have 117 floors, 1,200 residential units, 3,000 retail outlets, 2,000 hotel rooms in a 'seven-star' hotel with gold-plated residential suites, the country's first Michelin-starred restaurant and 20 swimming pools among its many other features.

The project was also set to become the 9th tallest building in the world and was scheduled to commence this year and to be completed in 2023.