---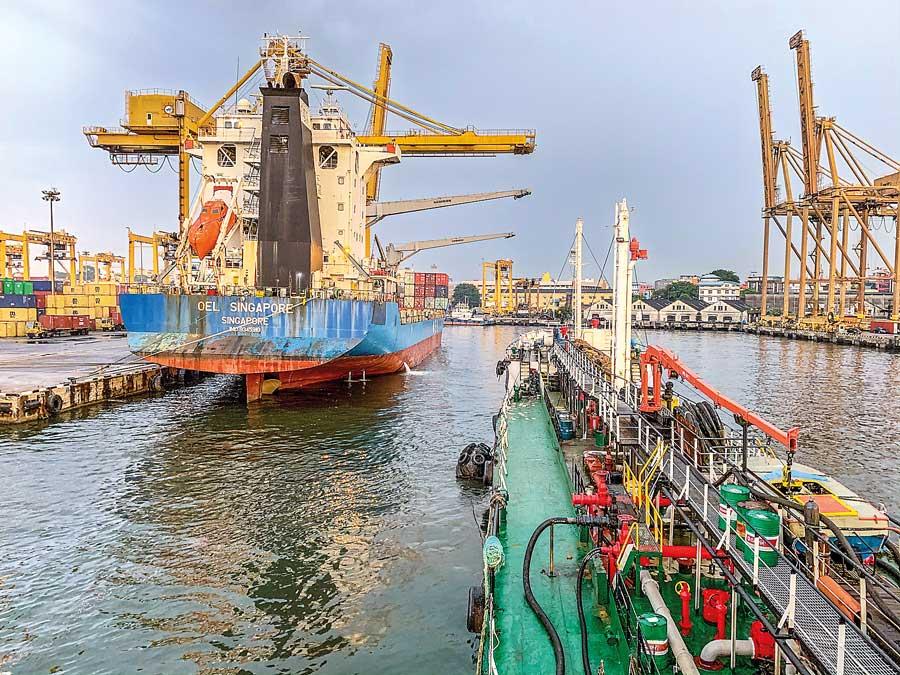 First VLSFO bunker delivery at Port of Colombo by Advantis Bunkering
Advantis Bunkering, the bunker supply arm of transportation and logistics giant Hayleys Advantis Limited, has commenced offering IMO2020 grade very low sulphur fuel oil (VLSFO) in Sri Lanka, becoming the first Sri Lankan company to offer this new grade of fuel.

The first cargo parcel of VLSFO arrived in Colombo from the UAE on December 9, with Advantis Bunkering taking the initiative to cater to the growing demand for low sulphur fuel.
The move comes with the shipping sector preparing for the new International Maritime Organisation (IMO) regulation to lower the cap on sulphur in marine fuels to 0.5 percent from the current 3.5 percent, which has led to a marked rise in demand for low- sulphur marine fuel supplies.

"We are happy to be the first company in Sri Lanka to offer VLSFO bunkers in Sri Lanka, catering to the growing demands of our clientele. Being certified for both ISO 9001:2015 Quality Management Systems and OHSAS 18001:2007 Occupational Health and Safety Assessment Series, Advantis Bunkering has always strived to maintain an exceptional quality level in both our products and services, which paved the way for us to be the pioneer in ushering in this new grade of fuel to Sri Lanka," Advantis Bunkering Director Praneeth Gunawarden said.
Sri Lanka is aspiring to establish itself as South Asia's foremost maritime, logistics and distributions hub considering its geographical position in South Asia.

With its unique locational advantage, global carriers, which operate over 18,000 TEU vessels, are increasing port calls to service global clients and connect with the Indian subcontinent via Sri Lanka.

Services of this nature from Sri Lanka's maritime services sector will be a further boost of confidence to global carriers in making Sri Lanka their maritime hub of choice in the region.