---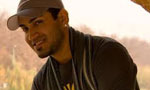 Minister Mervyn Silva's son Malaka who was admitted to the Colombo National Hospital (CNH) after being injured in a brawl with a British couple at a night club was further remanded till November 18 by Colombo Additional Magistrate A. M. Sahabdeen today.
The Magistrate directed that he be produced at an identification parade.
Malaka was not produced in Court when the case was taken up for inquiry. The jailor informed the Magistrate that Malaka was not in Court because he was being treated at the CNH Intensive Care Unit.
ASP H.W. Chandrathilake of the Colombo Crime Division (CCD) making submissions said that the incident had taken place at the R&B Night Club on the morning of November 1.
He said investigations had revealed that it was the foreign couple who were the victims in this case and had suffered injuries during the brawl and as such Malaka was arrested and remanded till today.
The Police said he needed to be produced at an identification parade and that they were checking the CCTV footage of what happened.
ASP Chandrathilaka requested Court to remand Malaka and said the foreign couple had not admitted themselves to hospital because they feared for their life.
The counsel said the police had recorded the statements of the British couple voluntarily and had arrested Malaka based on that complaint.
The counsel said his client's pictures had been published in the electronic and print media and as such could be easily identified by anyone at the parade and for this reason, he requested Court not to proceed with the identification parade. (TFT)
WATCH