---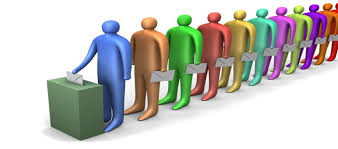 President Mahinda Rajapaksa is expected to issue the proclamation at 12.00 midnight today instructing the Elections Commissioner Mahinda Deshapriya to conduct a presidential poll.
Section-3 of the Constitution under executive presidency says notwithstanding anything to the contrary in the preceding provisions of this Chapter, the President may, at any time after the expiration of four years from the commencement of his first term of office, by Proclamation, declare his intention of appealing to the people for a mandate to hold office, by election, for a further term.
Upon the making of a Proclamation under sub-paragraph (i) the Commissioner of Elections shall be required to take a poll for the election of the President.
"It is the prerogative of the President to seek a new mandate from the people and therefore it is likely that President Rajapaksa will issue the relevant proclamation tomorrow instructing the Elections Commissioner to conduct a poll accordingly," a minister told Daily Mirror.
A political analyst said President Rajapaksa had called for this election at a critical time with the socio–political situation in the country which is going through a dramatic change.
The biggest controversy that shocked political circles was the declaration by retired chief justice Sarath N. Silva that President Rajapaksa was not eligible to contest for a third term and issue a proclamation calling for a presidential election under the provisions of the Constitution.
However, President overcame that legal hurdle by obtaining a unanimous decision from the Supreme Court that he was entitled to do both.
The next political drama was played out yesterday at the National Library Association when the UPFA Government's political ally the JHU quit the government charging that the SLFP had failed to respond positively its proposals which called for the clipping of the powers of the executive presidency, restore the 17th Amendment and introduce a system whereby the President would be responsible to Parliament. Meanwhile, the opposition is still undecided on the common candidate to challenge President Rajapaksa at the January poll and many analysts say it is unlikely for the opposition to field a candidate who could pose a challenge the President.
Many political parties and politicians in the UPFA Government and in the opposition. (Sandun A Jayasekera)