---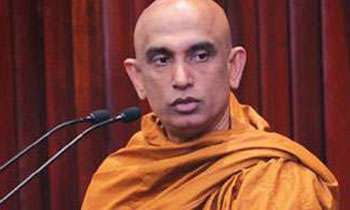 Parliamentarian Ven. Athuraliye Rathana Thera said today that he had decided to extend support to President Maithripala Sirisena and newly appointed Government.
The Ven. Thera said however that he would remain independent in Parliament.
"I agreed with the President for appointing former President Mahinda Rajapaksa as the Prime Minister," the Thera said at a press briefing.