---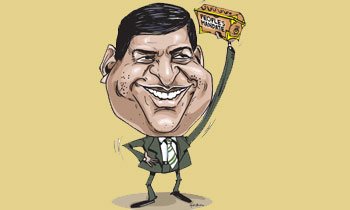 No matter what sort of political clashes take place, the UNP would not let a reversal of the people's mandate received in January 8, 2015, Assistant Leader of the UNP Ravi Karunanayake said over the weekend.
Addressing a meeting he said it was essential that President Maithripala Sirisena and Prime Minister Ranil Wickremesinghe to work independently to resolve the political conflict.
MP Karunanayake said both leaders intend to continue the unity Government further, therefore both the President and Prime Minister will immediately seek necessary steps to resolve the prevailing controversy.
"People had shown a red light to the Government by the recent LG election and they have fair reasons to do so. We have failed to initiate some election promises made on 2015. (Thilanka Kanakarathna)