---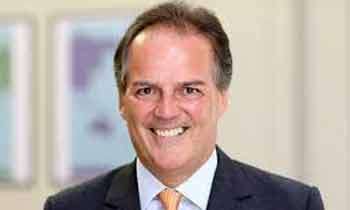 UK Minister of State for Asia and the Pacific, Mark Field has informed the UK Parliament last week that they expressed concern over the behaviour of some Sri Lankan MPs disrupting parliamentary proceedings.
The State Minister said this in response to a question asked by MP Liz McInnes about the latest political developments in Sri Lanka on December 17.
"The British High Commissioner to Sri Lanka met regularly with all political parties and expressed our concern at the behaviour of some MPs in disrupting parliamentary proceedings," he told the parliament on December 20.
He said following the swearing in of Ranil Wickremesinghe as Prime Minister by President Maithripala Sirisena on December 16, he made a statement welcoming progress made towards the peaceful resolution of the political impasse in Sri Lanka since October.
"This outcome is a welcome indication of the resilience of Sri Lanka's judicial and democratic institutions, and of effective checks and balances between state powers. The UK will continue to stand by Sri Lanka as a close partner and friend, supporting Sri Lanka as it works to deliver sustainable and accountable reform to reinvigorate the economy, improve governance, and safeguard human rights across the country," he said. (Lahiru Pothmulla)