---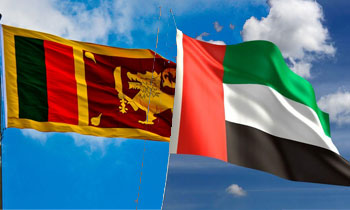 The UAE and Sri Lanka signed a Memorandum of Understanding (MoU) on Sunday to keep unscrupulous recruitment agents, who exploit job seekers to the UAE, away from the recruitment sector, Gulf News reported today.
The UAE's Human Resources and Emiratisation Minister Nasser Bin Thani Al Hamli and Sri Lanka's Foreign Employment Minister Thalatha Athukorala signed the MoU to foster cooperation in the labour and manpower fields, Gulf News reported quoting the Emirates News Agency.
Minister Al Hamli lauded the close relations binding the two countries in labour-related fields, emphasising that the MoU paves the way for a new stage of cooperation and ensure a balanced and effective management of the contractual work cycle of employees.
The MoU will regulate the activities of recruitment agencies working in both countries and ensure transparency and legal compliance in Sri Lankan workers' recruitment.
Minister Athukorala said the MoU indicates both nations' keenness to bring transparency in all stages of recruitment and employment.
Under the protocol on domestic workers, the recruitment of Sri Lankan domestic workers will strictly be done in accordance with the laws and regulations, which are enforced in both countries.
Only recruitment agencies registered at the ministry are able to process employment applications for domestic workers that have been submitted by employers.
As many unregistered agents work in the recruitment sector, the MoU will help prevent them from exploiting the job seekers, a top Sri Lankan diplomat has told Gulf News on Sunday.
"Unscrupulous agents often cheat job seekers as they give bogus promises," said Sulaiman Jiffry Mohideen, the Sri Lankan Ambassador to the UAE.