---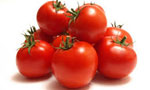 Officials of a Divisional Secretariat in Gampaha District had refused to pay a forged bill of Rs.800 to buy a kilo of tomatoes from a cooperative store to prepare relief food for flood victims, when the actual price of a kilo of tomatoes was Rs.200.
During the disaster period state officials had distributed cooked meals to flood victims in the district. To prepare meals the officials had purchased groceries and vegetables from a cooperative store on credit.
When the bills for the purchased items were later sent to the Divisional Secretariat, a bill for a staggering Rs.800 for a kilo of tomatoes was submitted.
The relevant officials had refused to pay the sum as it was a forged bill. (Thilakaratne Dissanayake, Gampaha)