---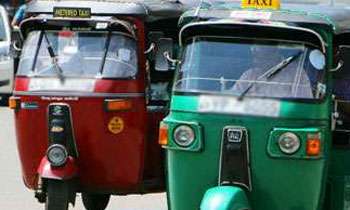 Three-wheel taxis would reduce the fare for the first kilometer by Rs. 10 with from midnight today, the National Three-Wheeler Federation said.
Federation President Sunil Jayawardana said the decision was taken in the support of the Government and to pass on the benefit to the people.
He requested the people to check the minimum fare for the first kilometre as Rs. 50 before getting into their service. "If not, do not hire taxi," he said.
Rs. 5 was reduced from the second kilometer during the previous petrol price reduction, when Prime Minster Mahinda Rajapaksa assumed duties as the Finance Minister.
Accordingly, the fare for the first kilometre would be Rs.50 and Rs. 45 would be charged for the second kilometre onwards, he said.
"This fare revision is applicable to all metered and non-metered three-wheelers with effect from midnight," he said.
He requested all thee-wheeler cab operators to reduce the prices.
"The association will take legal action against members who did not reduce fares," he said.(Chaturanga Samarawickrama)