---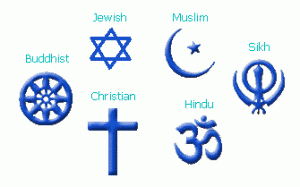 Sri Lanka is one of the most religious countries in the world as 99 percent of Sri Lankans who were questioned in a survey had said they feel religious, the Telegraph reported today.
The Telegraph UK had utilized the results of three Gallup polls taken in 2008, 2009 and 2015. Each asked respondents whether or not they felt religious; for each country they've included the most recent figures available.
According to the surveys, five countries tie for the title of most religious. In each of Sri Lanka, Ethiopia, Malawi, Niger and Yemen, 99 per cent of those questioned answered "yes".
Burundi, Djibouti, Mauritania and Somalia saw 98 per cent reply in saying yes to being religious.
The survey results showed faith is important to many southern European countries too, with 74 per cent of Italians and 71 per cent of Greek claiming to feel religious.
Poland stands out against the rest of Europe, with 86 per cent answering "yes" to the poll; Paraguay would appear to be South America's most religious country.
Around three in 10 Britons feel religious, it suggests, compared to 56 per cent of Americans.
The least religious country was China with only seven per cent, followed by Japan, Estonia, Sweden, Norway and the Czech Republic.