---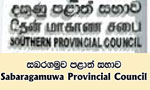 The controversial Development (Special Provisions) draft Bill was rejected by members in the Southern and the Sabaragamuwa Provincial Councils today.
Nineteen members of the Southern Provincial Council voted against the draft bill while 14 members voted in its favour.
During the voting at the Sabaragamuwa Provincial Council, 20 members voted against the draft Bill, while 13 members voted in favour of the Bill.
United People's Freedom Alliance (UPFA) and Janatha Vimukthi Peramuna (JVP) in the both Councils voted against the draft Bill.
Earlier, members of the UVA, Northern and North-Central Provincial Councils also rejected the draft bill.