---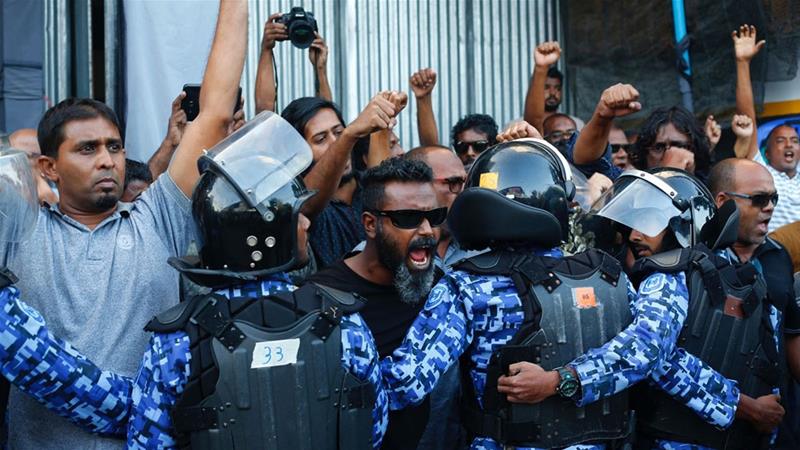 ​The Sri Lankan Government today said it is observing the evolving situation in the Maldives and urged all parties to uphold the rule of law and the Constitution in order to find a peaceful solution to the current situation.
The Maldivian Supreme Court on Thursday ordered the immediate release of former president Mohamed Nasheed and eight other opposition leaders, saying their trials had violated the Constitution and international law, Reuters said.
However, the Supreme Court has also ordered new trials.
The Indian Express today said the Government of Maldives had not yet acted on the Supreme Court ruling.
Meanwhile, Al Jazeera today reported that hundreds of people have rallied in Male urging President Abdulla Yameen to comply with the court ruling to release jailed opposition leaders.