---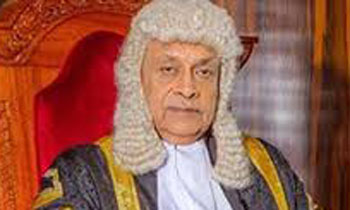 Speaker Karu Jayasuriya informed Parliament yesterday that the Privilege Issues raised by MPs with regard to the inquiry into the bond scam by the PCoI would be taken up at the party leaders' meeting on Friday.
He said that several MPs raised privilege issues regarding the matter during the last few days.
He said this when Chief Opposition Whip Anura Kumara Dissanayake raised a Point that the MPs who were reported to have had telephone conversations with Arjun Aloysius had expressed various opinions and this issue should be resolved immediately.
He said the issue would be resolved if the details of the said telephone conversations were presented in Parliament.
Mr. Dissanayake said it would be helpful for the functioning of the COPE as well. (Ajith Siriwardana)