---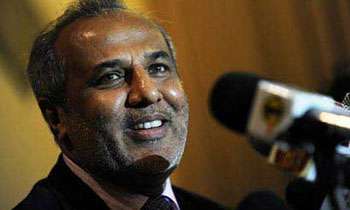 Sri Lanka Muslim Congress (SLMC) Leader Rauff Hakeem said yesterday his party could not agree to the proposed electoral system for provincial councils.
He said this during the adjournment debate in Parliament and pointed out that the new electoral system was introduced by the present regime in haphazard manner.
Mr. Hakeem said the new system had affected the Muslims adversely and that in some local bodies where only 13 members were elected under the new system 43 were elected under the previous system.
He said the new system made voter-inducement easy. "We saw how some candidates induced voters by offering freebies. We also saw how mosques, Buddhist temples, Hindu temples and churches were used for political activities during the local government elections," Mr. Hakeem said.
"Sri Lanka cannot be a laboratory where electoral systems are tested but should stick to a system acceptable to all stakeholders," he said. (Yohan Perera and Ajith Siriwardana)