---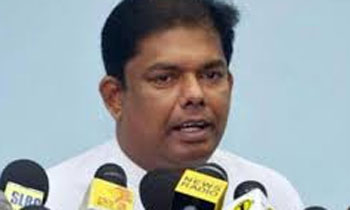 The Criminal Procedure Code (CPC) will be amended to increase the minimum age limit, for filing indictments, from the current eight years of age to twelve, Cabinet spokesman, and Minister, Gayantha Karunatilaka said.
He said convicting and punishing a child through a legal procedure is today considered a crime and a violation of Human Rights, Child Rights and the International Conventions entered into to protect children.
The minister said the amendments submitted by Justice and Foreign Employment Minister Talatha Atukorale were approved by the Cabinet on Wednesday.
Psychologists, educationists and social activists say convicting and punishing a child who is under eight years of age was a crime against humanity because a child at that age cannot realize the magnitude of a crime committed by him or her.
He said Sri Lanka hoped to increase the age limit to file criminal charges against a youth to 14 years.
The proposed amendments to the CPC state that a magistrate will be empowered to refer a child produced in courts on criminal charges to a psychiatrist or to a doctor to determine the mental condition of the child and whether he or she is physically and mentally capable of facing charges, able to undergo cross-examination and realizes the gravity of the offence committed. (Sandun A Jayasekera)