---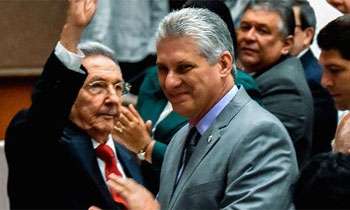 Cuba has confirmed that Miguel Diaz-Canel, a Communist Party loyalist, is to replace Raul Castro as president - bringing an end to the 59-year era of rule under the Castro brothers.
Cuba politicians in the country's National Assembly announced that the vice president had been selected to replace the brother of Fidel Castro, who had taken charge of the country after his brother fell ill in 2011. Fidel Castro, the driving force behind the country's revolution and who ruled it it with a first that was frequently cast of iron, died in 2016.
Reports said there was little surprise about the ascension of Mr Diaz-Canel, of which little is known by the international community; he was the sole candidate in the assembly secret ballot and therefore all but guaranteed of victory in Cuba's single-party system.