---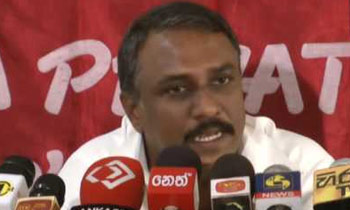 The number of people travelling in buses have dropped by about 1,500 because of the increase in bus fares, Lanka Private Bus Owners Association (LPBOA) President Gemunu Wijeratne said today.
He said if this trend continued the transport industry would collapse and proposed that the government should introduce a formula to work out the bus fares especially when it became necessary to increase them.
Mr. Wijeratne said the drop in the value of the rupee against the US dollar has pushed up the cost of repairs, spare parts, tyres and fuel but increasing bus fares to keep abreast was not practical. "Therefore, the Government should think of a way of increasing bus fares by way of a fixed charge," he said.
Mr. Wijeratne said the Government was not implementing the prepaid card system for paying bus fares though it was first introduced in June 2013.
He said the 'touch travel card' was promoted and implemented there would not be any issues when it came to increasing bus fares.
"I hope the government will implement the system I proposed earlier where passengers will be asked to for the length of travel instead of the sections they travel through," Mr. Wijeratne said.
Meanwhile, travelling in air-conditioned and expressway buses will be costlier from July when bus fares will be increased by 6.28 per cent.
The increase in bus fares will apply to buses operated by the Sri Lanka Transport Board (SLTB) and the private sector. (Chaturanga Pradeep)