---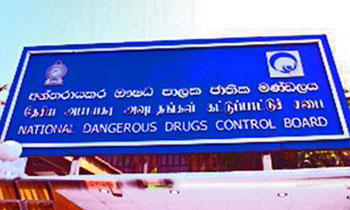 More than 900,000 kilos of narcotics have been seized by the law enforcement officers in Sri Lanka last year, the National Dangerous Drugs Control Board revealed today.
According to its statistics 206,693 Kg of Heroin, 4124.5 Kg of Cannabis and 669,138 Kg of narcotics such as Hashish, Babul, Madanamodaka, Hans, Panpara, Tobacco powder and Opium were seized during the year.
The largest quantity of narcotics comprising 176,121 Kg of heroin, 1243.9 Kg of Cannabis and 1047 Kg of other kinds of narcotics had been seized in the Western Province.
The statistics revealed that 2,355 drug addicts had been treated either in government hospitals or in institutions run by NGOs.
Meanwhile, the statistics also revealed that some 80 per cent of the arrests for drug-related offenses had been from the Western Province. (Yohan Perera)